See the latest Australian dollar analysis here: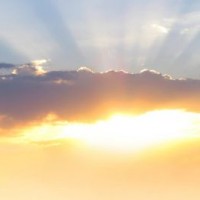 Data dominated over the past 24 hours with stronger US and European data hitting bond markets and driving yields up and buoying the US dollar against the majors. It was also data that weighed on the stock market in the US which seems a little less certain Septaper isn't on but lets face it that's just today and it was data which belted the Aussie dollar lower.
Yesterday I posited that it would be a big day for the Aussie dollar and indeed it was with an almost 200 point range after the CPI, Chinese and US data yesterday.
Starting with the CPI which came in a little weaker than expected at 0.4% qoq and 2.4% yoy traders had clearly positioned for an even weaker outcome and after a very brief fall to 0.9237 the Aussie roared back to a high of 0.9317 were there was a bit of selling given it was closing in on the very top of our Darvasian Box. But it was the much weaker than expected HSBC Manufacturing PMI out of China which printed 47.7 for an 11 month low which took the wind right out of the Aussies sails and it got no lift from the better French, German and EU Markit manufacturing PMI in the early evening trade.
I've talked about Nicolas Darvas before and I have been using his "Box" theory as part of my process for ages. His style of trading was about stocks and volume played a big part so it's not exactly transferable to FX markets but what is transferrable is the notion that the Box concept implies which is that there are levels where buyers and sellers populate and rally their capital.
Yesterday I noted the Aussie was near the top of the Box and that:
if the box top breaks then just like gold we'll be look for a big move – 0.9600/50. But unless or until the box breaks the Aussie is in the sell zone with obvious stop levels to put in place.
So I was mega-short up there. Now the Aussie is mid range with no obvious trade however the hourly and 4 hour charts suggest some topside consolidation is likely but if last nights low of 0.9128 breaks then a retracement to 90 cents becomes possible.
I'm still mega short – too short really – but I am going to give this move a chance to get a wriggle on over the next 24 hours and then re-evaluate.
Looking elsewhere I have to say that while the Chinese weakness is not a good sign for the global economy the US data is a little more encouraging and the European data is exciting as I was certain that the weak outcomes in China would flow through to Germany in particular. So this is a very good sign even if Germany and the EU as a whole is only just in the expansion zone and France is still in manufacturing contraction.
Fingers crossed because so many Europeans are out of work.
That's it for the rhetoric. The euro actually looks like it might have formed a top, or at the very least has an obvious stop level to sell against.  Indeed I like the euro lower while below 1.3254 above which I would have my stop.
As you can see in the above euro has broken its uptrend on the 4 hours and is rounding out.  A break of 1.3170 would confirm but I'm happy to have a small short with a stop above the overnight high.
Looking to stocks and it was a tale of two continents with the data in the US increasing thoughts of taper which combined with some prominent misses by AT&T and Caterpillar (this one is worrying ) to see the Dow close down 0.17% with the S&P 500 off 0.38% to 1686. The Nasdaq managed to scrape into the black, just, with a rise of 0.02% even though AAPL shares were 5% higher. After the bell Facebook is roaring after a big earnings beat.
In Europe the better data buoyed stocks across the board with the FTSE up 0.34%, the DAX up 0.78% and the CAC up 1.02%. The periphery also gained with Milanese stocks up 1.26% with Madrid's stock market rising 1.48%.
On commodity markets gold has given back some of its gains (-$13 or 0.99% @1322 oz.) under the weight of better USD and crude fell 1.79% ($105.31 Bbl) even though another almost 3 million barrels were drawn. Corn and soybeans continued their sell off dropping 2.78% and 4.62% respectively.
Data 
Today is vitally important for global and individual markets. In New Zealand we get the RBNZ rate decision before Japanese investment data, Italian consumer confidence, and crucial German IFO and UK GDP before almost as crucial US Durable Goods and Jobless Claims and the Kansas Fed index.
 Twitter: Greg McKenna
Latest posts by Deus Forex Machina
(see all)