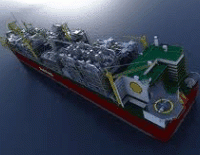 The Australian today has published an interesting article on the row developing over future LNG investment in Western Australia:
FEDERAL Resources Minister Gary Gray and West Australian Premier Colin Barnett are at loggerheads over the federal government's strong push for the rapid development of Woodside Petroleum's multi-billion-dollar Browse liquefied natural gas project.
Mr Barnett has emerged as the biggest stumbling block to the project going ahead because he is strongly opposed to the use of floating LNG technology to process the gas reserves off the WA coast, warning it will create fewer jobs than a land-based project.

Sources have told The Australian that Mr Gray and Woodside are both urging Mr Barnett to immediately remove the existing Browse lease conditions that stipulate the project must be built onshore at James Price Point…

The Perth-based oil and gas company is now believed to favour floating LNG, which will be far cheaper. Analysts say any new onshore LNG plants are unlikely in Australia in coming years due to the high costs of construction. Mr Gray, a former senior executive at Woodside, has supported the use of FLNG, warning that gas reserves were at risk of being left undeveloped, costing billions of dollars in lost royalty revenue and thousands of jobs…

[Premier Colin Barnett] warned that pursuing a floating facility would deprive the state and nation of jobs and domestic gas supplies.
As noted by Houses and Holes previously, the proposed floating LNG project is a neat symbol for the contemporary mining boom. The floating LNG facility sails in from Korea (where it is built), extracts the gas, ships it out again (often to Korea), never once seeing landfall in Australia: a giant, mobile, extractive machine neither Australian owned nor operated. 
In the case of the proposed Browse project, floating LNG would see some 6,000 less jobs created than if the project was developed onshore. Hence, Premier Colin Barnett's disapproval.
At the same time, however, the Federal Government is keen to get the floating LNG project up and running, since it offers tax receipts via the petroleum resources rent tax in addition to some corporate taxes. Given that onshore development is unviable, it's a case of floating LNG being better than nothing for the Federal Government.
The Floating LNG debate is also similar to the broader employment shift underway as Australia's resources boom shifts from the investment phase to the operational/extraction phase. The investment phase is especially employment intensive, whereas the operational/extraction phase is not. As current mining projects are completed, Australia faces an employment hole as a large number of construction workers, engineers, mining services, and other ancillary workers are no longer required. While some of these workers are on 457 visas, and will return home, many are local and will be added to the un/underemployment queue.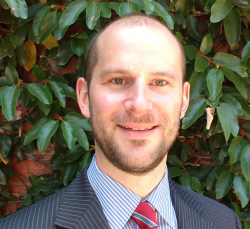 Latest posts by Leith van Onselen
(see all)