Last night US existing home sales went through the roof. From Calculated Risk:

Total existing-home sales, which are completed transactions that include single-family homes, townhomes, condominiums and co-ops, rose 4.2 percent to a seasonally adjusted annual rate of 5.18 million in May from 4.97 million in April, and is 12.9 percent above the 4.59 million-unit pace in May 2012.

Total housing inventory at the end of May rose 3.3 percent to 2.22 million existing homes available for sale, which represents a 5.1-month supply at the current sales pace, down from 5.2 months in April. Listed inventory is 10.1 percent below a year ago, when there was a 6.5-month supply.
House prices are now rising at double digit rates. It looks like a booming recovery and solid support for Bernanke's taper.
But I just don't buy it. You can't fire off a US housing market recovery using historically low interest rates then expect it to be unaffected when rates suddenly revert to mean. It's really that simple. Pimco's Bill Gross agrees:
The real economy won't follow the path the Fed thinks it will," said Gross. "The chairman suggested yesterday that, once we get through this soft patch of fiscal austerity in the U.S., that the 3 percent growth number is indeed where we should be and where they expect we'll be. We have our doubts at Pimco…"The chairman was rather dismissive in terms of mortgage rates," Gross said. "To dismiss that increase in costs based on higher interest rates I think is not only dismissive but again not reflective of what may lie ahead in terms of housing prices and the real economy."
And from housing specialist, Mark Hanson:
In 6 short weeks the market has priced out all of the Twist and QE-3 benefit and taken rates back to "nose-bleed" levels of mid-2010 through mid-2011.

Based on the change in mortgage rates from 3.5% to 4.75% in the past 6 weeks, the median CA house price of $324k, and typical debt-to-income ratio of 45% the chart below captures how much the real change in cost of ownership has increased in the past 6 weeks:

These are huge moves especially considering — when purchasing a house using a mortgage — most people buy based on "monthly payment and the maximum allowable debt-to-income ratio".
I'll readily admit that I've been behind the curve in the past twelve months on the US housing market recovery. But these kind of dramatic interest rate hikes are going to kill refinancing activity and retard new mortgages as well. That will slow the housing market. Stock market sell-offs come and go but housing slowdowns have deep impacts.
Perhaps if the global economy were stronger it would be smooth. But with a European recession, a deteriorating China and rising US dollar, I'm still not convinced that the Fed will even get to its taper.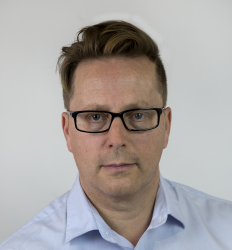 Latest posts by Houses and Holes
(see all)