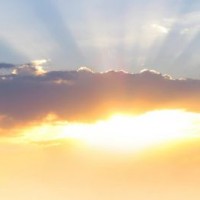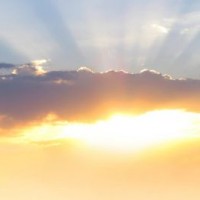 Is it possible that for all the criticism that has been directed at the Fed that the nuances are actually starting to become apparent between a "taper" and a withdrawal of stimulus? I'll have a chat about it below but as a recap stocks did really well last night, better than I would have thought and the euro pushed further into nose bleed territory making a high of 1.34 on better than expected German data.
Bonds haven't reacted terribly to the stock rally which suggests a more discerning view that is being taken by global investors as we all await the FOMC announcement in about 20 hours time.
My style is to combine fundamentals and technicals in differing measures depending on the time frame. Short term time frames naturally see an overweight on technicals while longer term I put more balance and sometimes weight on fundamentals. Remember though I'm talking about investment fundamentals not economic fundamentals – they are different.
Anyway I have been looking at my charts over the past week and wondering if the Fed might have achieved its goal Could it have given the market enough time and room between discussion and action that the market becomes desensitised and a bit more discerning. Of course I could be wrong but the very good thing that is happening is this discernment among asset classes.
One of the legacies of the GFC has been the correlation to one of so many markets both during the intense period of weakness and in a risk on and risk off meme since then. It is a topic that was taken up by John Plender in a great article in the FT overnight:
The good news about the new rules of the game is that markets are beginning to differentiate more carefully between countries and assets on the basis of fundamental analysis, which is a vast improvement on knee-jerk risk-on, risk-off behaviour.
This is brilliant for asset allocators and traders and investors who are actually any good at their job. So on to the charts and I think we can see in the S&P 500 the potential for a huge rally if the Fed gets its words right. You may find that strange given I have had a downside bias over the past few weeks but this bias has and is always tempered by the price action and the price action has not been too bad and gives a clear level to have a stop and to take longs against.

1593 – so call it 1590 – is the level of the orange line in the chart above it's been a top and its been a base and for me it is a key level for the S&P 500 and for the outlook over the rest of the 2013 for stocks. It seems a long way away with the S&P 500 closing at 1652 overnight but unless or until it breaks the market is in good shape. Equally though if the Fed fluffs its lines this is the level to watch.
Anyway at the close the Dow was up 138 points or 0.91%, the Nasdaq rose 0.37% and the S&P 500 was up 13 points to 1652 for a 0.79%.
In Europe the ZEW helped the euro above 1.34 but didn't really resonate with the DAX which only rose 0.17%, the FTSE was up 0.69%, the CAC fell a little, down 0.07%, Milan was virtually unchanged but Spain rose 0.54%.
We are not seeing a rote USD up or USD down meme in FX markets at the moment which makes them more interesting and for me and more fun. It means the crosses can really get some chutzpah one way or another in the months ahead which can make for some profitable trading opportunities – or I should say some more.
Overnight as I noted above the euro rallied from 1.3324 to 1.3415 and sits at 1.3395 – I still think it is overstretched both technically and fundamentally but I have to provide a disclaimer to the fact that I generally can't understand why anyone would pay more than 1 US dollar for 1 Euro now or ever and I think in time EURUSD is headed back to 1.10 at a minimum. One this note Plender in the FT article above also said,
The less good news is that the eurozone still hangs like a dark cloud over the global economy, in recession with no comprehensive solution in sight to the problem of imbalances and a banking system that is undercapitalised and overloaded with sovereign debt. It is curious that the euro strengthened against the dollar in the recent turmoil. A reckoning may be around the corner.
As if to highlight the plight of European Banks yesterday Danske bank was embroiled in a punch up with the regulator over the amount of capital it holds. Now I know that Denmark is not in the euro but it just highlights the plight of European banks in General.
The key topside level for the Euro is 1.3449 which is the 200 week moving average.
USDJPY is up 100 points from the low of yesterday to sit at 95.38 as it rallies away from the important 38.2% retracement level below 94. When I look at USDJPY and I look at the S&P and I look at the Euro and I look at the GBP I see a market set up that is very supportive of stocks and the US dollar if the Fed can get its lines right tonight. Short term target on USDJPY is 96.94, GBP is 1.5547 and then 1.5405, Euro is 1.3250/60.
Looking at the Aussie and its price action it is clear that it is falling out of favour as investors and traders globally are making the more nuanced bets that I opened this mornings note with  as they sell Aussie and buy other currencies. AUDUSD fell yesterday to a low of 0.9437 largely as a result it seems because the RBA left the door open to more cuts in the Minutes released at 11.30. When I first read the minutes I thought they were very even handed and went long AUD which of course turned out as a dumb idea and after draining 20 points it was clear I was wrong so I went short and stuck with it till last night and I am short again this morning:

The 4 hour charts suggest a test back to 0.9425 and perhaps, if that gives way back to the low of around 0.9330. The dailies suggest it might be oversold but if the USD strengthens like I think it might then the Aussie will still find sellers on any rally.
Morn signs of discerning trading in commodities with differing price moves. Nymex Crude was up 0.89% to $98.64 Bbl, Gold down 1.17% to $1367, Silver off 0.89%, Dr Copper off 1.45% (not hard to see why Aussie is pressured), Corn and wheat rose 0.67% and 0.96% respectively while soybeans were unchanged.
Data
New Zealand Current account this morning and then the Australian Leading Index from Westpac, Bank of England minutes tonight before the Fed announcement and Bernanke press conference which is so clearly the key to every thing. Lets hope they don't fluff their lines again.
Twitter: Greg McKenna