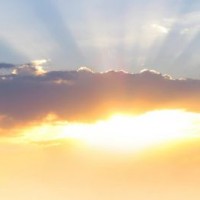 Markets all over the world came under pressure last night as much from the directness of the Fed's words and intentions and then a little bit of strong US data and as much from position squaring as investors and traders all over the world reduce their bets and get their funds closer to their index weightings. 
It is this second impact or effect of the FOMC's intentions which is the most destabilising and volatility causing for markets and which is a bit like 2008. Not for a second am I trying to say we are heading into a Lehman style meltdown but when markets get "fluid", if I could put it that way, positions get cut and bets and markets that were previously the darlings of the investment and trading universe find themselves friendless and under pressure.
And then of course there is China and the ructions in short term money markets were rates settled up almost 4% in the 7 day repo but fluctuated widely in a scramble for cash and without any signs that the PBOC is going to take its foot off the throat of those needing the cash – just another source of fear and uncertainty for traders at this time.
Take the Aussie dollar for example, it is the world's favourite punt but it is only a tiny part of global investors benchmarks so when they have to exit they have to exit. Which is why the Aussie always fall down the elevator shaft eventually and why it was never a safe haven. Equally the moves we saw overnight in stocks, commodities, emerging markets, vanilla bonds and junky bonds show that what is happening at the moment is all about investors and trader getting closer to home.
Given the distortions of QE and BoJ policy there is still likely more unwinding to come.
Stocks around the world have continued to slide after Ben Bernanke's comments on the taper yesterday. Europe opened the batting after having been closed when the Fed Chairman spoke the previous day and so showed the worst falls with the DAX down 3.28%, the CAC off 3.66%, Milan of 3.09% and Spain off 3.41%. The FTSE was positively sanguine only falling 2.97%.
In the US the data seemed to reinforce the Fed Chairman's intent with Existing Home Sales jumping 4.2% in May to a 5.18m annual rate. Home Prices are also up something like 15% year on year at $208, 000 and the Philly Fed surged from -5.2 last month to 12.5 in June. Jobless claims were higher but in a clear sign of where the market's head is at the uptick to 354,000 from 336,000 last was ignored.
So at the close US stocks were heavily in the red and were under pressure all day on very heavy volume.
The Dow fell 354 points or 2.34% to 14758, the Nasdaq was 2.27% lower and the S&P fell a massive 41 points, took out the key level of 1590/93 and closed down 2.51% at 1588.
So a major trendline support has now given way and another is just below at 1565. If that trendline gives way it will confirm the break of the trend from the lows of last October/November and suggest a move to 1531 and then the 200 day moving average at 1502. We'll see how the market closes tonight as an indicator of the emerging longer term trend.
As if to make my point about non-core bets being unwound the Norwegion Krona came under intense pressure overnight falling more than 4% with USDNOK rising from the mid 5.7 region to just under 6 this morning. What we are seeing is a rotation of US dollar buying where there is obvious pressure for the other side of the cross so the Aussie is hit, the NOK, our Tasman cousin the Kiwi has fallen from 0.78947 high yesterday to a low of 0.7711 overnight. It sits at 0.7754 at the moment.
It is the least ugly contest I always talk about but equally I believe it is about position reductions by portfolio managers. That is in a low volatility, cheap interest rate, QE world the search for yield and return sets a precondition for portfolio managers and investors to take risks and place cash into either marginal bets or ones that are a long way from what their investment mandate (rules) would consider to be "core".
So as volatility rises and as uncertainty about the outlook for markets grows the cost to an investor or portfolio manager of straying, and lets face it – being caught, too far from index and thus under performing their benchmark grows. So "non-core" bets like the Aussie, the Kiwi and the NOK are reduced.
Speaking of the Aussie the new target is 0.8916 and it came under intense pressure yesterday continuing the sell off from the previous night's high of 0.9554 to a low overnight of 0.9160.
The 0.8916 target is a Fibonacci extension of the recent selloff and then subsequent rally and break. Short term though I am going to trade the overnight low with a small position to the long side looking for a bounce to 0.9250/70 at a minimum. Please note though this is short term and I might change my mind.
Elsewhere the euro traded down to a low of 1.3161 and sits back above 1.3219 this morning. Euro is going to script and based on my process it looks like it has further to fall and I am targeting a move to 1.3070 initially and then another 100 points off when/if that breaks.
USDJPY also saw a US dollar rally making a high of 98.28 right on my slow moving average and a little down trend line I had on the chart and clearly others were watching. Once last night's high gives way USDJPY should rally back toward 100.
On commodity markets there was nowhere to hide from the heavy hand of position squaring with crude off 2.89%, Dr Copper down 2.86%, corn was 1.36% lower, soybeans fell 1.51%, wheat fell 0.99%, sugar was 3.59% lower, coffee fell 4.07% and silver fell 8.3% to $19.59 oz.
But I wanted to concentrate on gold for a second. Gold was the big mover dropping to $1279 oz for a fall of 7%. Yesterday I noted I thought it was headed to $1200 perhaps lower and the price action reinforces this for me.
The weekly chart above the big fall this week for gold and you can see the retracement level on the chart near $1172.
Data
It is extremely quiet on the data front which hopefully means a quiet days trade but early tomorrow morning as markets approach their close for the week things could get interesting.
Twitter: Greg McKenna