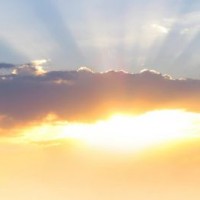 Rightyo, what a night!
Bernanke didn't fluff his words last night as he looked the camera in the eye and said that if things go as the FOMC thinks they will then the taper is on track to begin this year, and that the unemployment rate in 2014 is going to be in the 6.5-6.8% range not the 6.7-7.0% range. At his presser he essentially added also that the markets are the markets and he can't help it if people are thinking that easing is going to be more than it is.
So it is no surprise that bonds are sharply higher, US 10's up 17 basis points, Stocks in the US are all down more than 1%  and the US dollar has strengthened across the board.
As a result of the FOMC communique and the presser stocks in the US were off sharply with the Dow down 206 points finishing on its lows at 15112, teh Nasdaq was down 1.13% and the S&P 500 also fell 1.38% closing on its lows at 1629.
As you can see in the S&P chart above all we have so far is a pullback and it remains my base case that only a move down and through 1590/93 would open up substantial downside
The Aussie got smashed overnight after rallying just enough to stop me out of my short. I had intended to go short short into the FOMC announcement but I awoke, LATE, at 4.10 to find that my short had been stopped overnight on the run to 0.9554 and the Aussie was a full 100 points lower. I sucked it up and went short again but closed out at 0.9400 as Bernanke started his Presser and then sold again as the Aussie rallied before it crashed under 94 cents. But even then as it approached last weeks low I took profit and here I sit without a position and I reckon a score of about 6 out of 10 for trading and the only reason I give my self more than 5 is because I made a profit.
Anyway the key point here is that the Aussie, unlike the Euro, Yen or Pound is alone among the Big 4 traded currencies not to have staged any sort of decent recovery, not even for an hour, since 4am this morning although at 7.34 and from a 0.9281 low it is trying.
The monthly chart above puts the Aussie's fall in context. It is huge but it is still very high relative to history and if the USD is going to strengthen, as I believe it is, as the interest rate spread contracts as it is presently and as the mining boom fades and investor sentiment toward the Aussie falls then the risk is that the Aussie dollar cascades over the waterfall like it did back in 2008. maybe not 0.5960 but certainly low 80 cent region over the next 6 months.
Worth noting though and as I noted earlier this week if everyone is calling the Aussie higher in the short term, as they were late last week but still have lower forecasts in the out months then in my experience they are talking their book and want it to rally so they can sell it.
What does that mean? It means for all the focus on the big spec shorts there remains a lot, a huge amount, of real money physical selling that is just going to be dying for a rally to sell. The overhang just got worse.
On other FX markets the euro was poll axed from 4am and sits at 1.3294 today down more than 120 points. I don't like the hubris associated with saying I told you so because I felt the icarun sun myself from time to time but the technical set up for Euro and GBP were almost perfect yesterday and the Pound is down at 1.5481 this morning of almost 200 points. I expect both to fall heavily, many big figures, in the weeks ahead.
The Yen was sold as well and sits at 96.38 this morning. I thought it might have gone a little further and it actually traded up to 97.01 at one stage a couple of hours ago. I thought of buying some as it retreated from this level and was sitting at 96.65/70 but thankfully I didn't because it fell back below 96 which would have been an ugly loss. As it stands now 95.80/96.00 remains key support but the dailies suggest a move toward 98.75.
I have done an FX Outlook for subscribers for the 2nd half of 2013 which is available on the website and you should have an email with the password. Anyone else can gain access by subscribing and I will send you the password.
On commodity markets Gold is at $1350 and I think at risk of the next leg lower toward $1200, perhaps lower. Crude remains ambivalent to the ructions in FX and equities sitting around $98 Bbl and Dr Copper is only off 0.43%.
Data
Who cares really what data is released today? Traders, Investors and Investment committees all over the world are going to be sitting down trying to figure out what the Taper really means for asset markets now that we pretty much know it is coming.
But in New Zealand we see GDP and then we see HSBC Chinese Manufacturing PMI and a raft of Manufacturing PMI's in Europe, retail sales in Britain and then Jobless Claims and PMI in the US.
Reminds me of a Thompson Twins song from 1984 – No peace for the wicked
Twitter: Greg McKenna