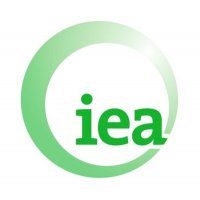 From The Australian:
THE International Energy Agency has warned of further delays and cost blowouts at Australia's $190 billion pipeline of LNG projects, many of which it says may be too exposed to any changes in LNG pricing.

The Paris-based energy watchdog also does not see expansions of plants such as Gorgon, let alone any new developments, going ahead in the nation's current uncompetitive environment, which is becoming more exposed as US LNG prospects grow.

"In the past year, we have become even more pessimistic about the project management aspects of Australian LNG – there is very clear evidence that the ability of the industry to manage these projects is stretched to the limit…This is concerning, because while LNG in Asia is quite expensive and has a premium pricing, if you have very, very high project costs some of these projects will be quite exposed to any change in Asian markets…Australian projects still involve significant risk of further cost overruns and delays."
Bugger. I'v noted before that Australian LNG is at the wrong end of the cost curve and that pressure being brought to bear upon oil-linked contracts was not a good development. I still don't see these big projects falling over. But boy are they going to suck at the balance sheets of those who rushed to the boom.
David Llewellyn-Smith is Chief Strategist at the MB Fund and MB Super. David is the founding publisher and editor of MacroBusiness and was the fouding publisher and global economy editor of The Diplomat, the Asia Pacific's leading geo-politics and economics portal.

He is also a former gold trader and economic commentator at The Sydney Morning Herald, The Age, the ABC and Business Spectator. He is the co-author of The Great Crash of 2008 with Ross Garnaut and was the editor of the second Garnaut Climate Change Review.
Latest posts by Houses and Holes (see all)