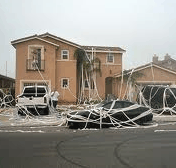 The Telegraph published an interesting article recently on rationing policies implemented by the Venezuelan Government, which is causing shortages in a variety of basic goods like toilet paper:
First milk, butter, coffee and cornmeal ran short. Now Venezuela is running out of the most basic of necessities – toilet paper…

One supermarket visited by The Associated Press in the capital on Wednesday was out of toilet paper. Another had just received a fresh batch, and it quickly filled up with shoppers as the word spread.

"I've been looking for it for two weeks," said Cristina Ramos. "I was told that they had some here and now I'm in line"…

Economists say Venezuela's shortages stem from price controls meant to make basic goods available to the poorest parts of society and the government's controls on foreign currency.

"State-controlled prices – prices that are set below market-clearing price – always result in shortages. The shortage problem will only get worse, as it did over the years in the Soviet Union," said Steve Hanke, professor of economics at Johns Hopkins University.

President Nicolas Maduro, who was selected by the dying Hugo Chavez to carry on his "Bolivarian revolution," claims that anti-government forces, including the private sector, are deliberately buying up basics like toilet paper to destabilise the country…

Commerce Minister Alejandro Fleming blamed the shortage of toilet tissue on "excessive demand" built up as a result of "a media campaign that has been generated to disrupt the country."
The Venezuelan toilet paper situation highlights one of the most basic tenets of economics. When a government implements policies that impede the market's ability to supply goods, such as price controls or quotas on the quantity of goods supplied, it inevitably leads to a combination of:
Shortages (or perceived shortages) in the number of goods produced;
Rises in prices either directly, or via black market activity;
Wasted economic activity, such as excessive search times or activities aimed at side-stepping the regulations; or
Speculative activities or hoarding.
Indeed, most of these elements are on display in Venezuela.
Shortages in toilet paper brought about by price controls is causing lots of wasted economic activity, with Venezuelans spending excessive amounts of time searching and queuing to buy the goods. One Venezuelan has even resorted to developing a smartphone app enabling users to let each other know which supermarkets still have stocks of the tissue. The shortages are also leading to speculative activity and hoarding, as buyers seek to either stockpile toilet paper in order to avoid running out or sell it on the black market at over inflated prices.
While the mechanisms are different, similar factors are in play when it comes to the supply of urban land for housing in markets where urban consolidation ("Smart Growth") policies are in effect. Examples of such policies include restrictive zoning, urban growth boundaries, or cumbersome planning approval processes (e.g. precinct structure plans) that place an effective quota on the quantity of land that can be used for housing. When combined with the lack of infrastructure funding and provision, such policies usually result is a combination of:
Inflated land costs and unaffordable housing;
Smaller land plots than would otherwise be provided in the absence of such regulations;
'Panic buying' from home buyers afraid of 'missing out';
Land banking and other speculative activities from land holders 'cornering the market'; and
Inefficient 'leapfrog development' (aka 'planner sprawl') as buyers look further afield for more affordable housing options.
Most commentators understand these dynamics when it comes to basic goods, like toilet paper. Yet, many have a blindspot when it comes to housing, instead arguing that land/house prices are set only by demand.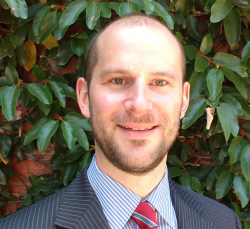 Latest posts by Unconventional Economist
(see all)