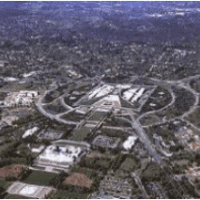 Last month, I asked whether it was time to sell Canberra housing, based on the Coalition's pledge to axe 12,000 public servants from the Federal bureaucracy, as well as the potential oversupply of homes stemming from the recent surge in apartment construction.
On Friday, Shadow Treasurer, Joe Hockey, also suggested that now might be a good time to sell Canberra housing, noting that home prices could be pushed lower by a Coalition Government. From the Canberra Times:
Joe Hockey suggests house prices in Canberra could be pushed lower under a Coalition government.

"There is a golden rule for real estate in Canberra – you buy Liberal and you sell Labor," he said on Friday morning.

He did not specify that this result would be due to cuts to the public sector that are being promised by Opposition leader Tony Abbott if he wins the September election.

However, house prices in the territory dipped when John Howard made big cuts to the public service in his first term of government.
Indeed, as noted last month, Canberra dwelling values took a battering during the Howard Government's first term, falling by 7% over two years on the back of the lower employment and confidence (see next chart).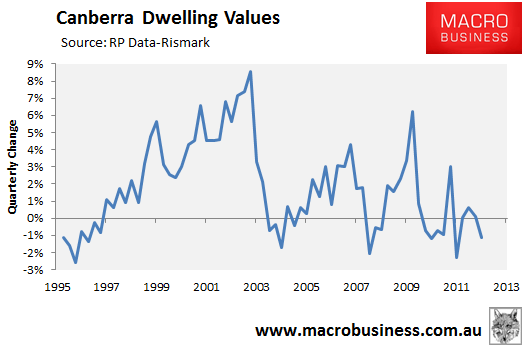 The headwinds facing Canberra home prices are also likely to stiffen under changes to the First Home Owners' Grant (FHOG) announced over the weekend. Under these changes, which mirror those implemented or announced in New South Wales, Queensland, Victoria, and Tasmania, the $7,000 grant currently on offer to first time buyers of pre-existing dwellings will be cancelled in favour of a $12,500 grant to purchasers of newly constructed or "substantially renovated" homes:
ACT Treasurer Andrew Barr said that the change was designed to help new home buyers and to assist the residential construction industry.

"We are seeking to boost demand for new housing and that keeps the construction sector strong and provides ongoing confidence," Mr Barr said…

Mr Barr said the higher ACT grant would help local builders compete for first-time home buyers who might consider building in nearby NSW.

At present, only about 30 per cent of First Home Owner Grant recipients spend the money on new properties.

"If that money is chasing existing housing stock then all you're doing is pushing prices up," Mr Barr said.

"So what we're trying to do here is to have that money assist first home owners, but chase new housing so that it provides a boost to the construction sector."
While construction of apartments, in particular, in Canberra has been strong: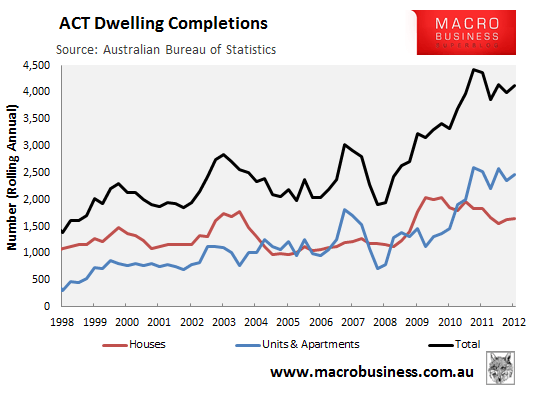 Recent approvals data has weakened materially, signalling a sharp slowdown in construction: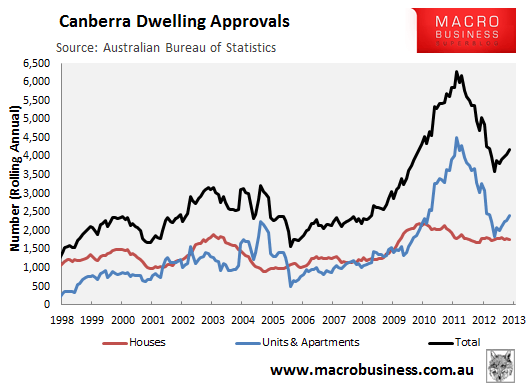 The move by the ACT Government to shift the FHOG to new dwellings should, therefore, help to keep dwelling construction elevated, which should act to dampen home prices, via both increased supply as well as lower overall first home buyer demand.
Again, it looks like a bad time to be a home owner in Canberra, with the public sector facing sharp cuts to employment just as increasing supply is coming online.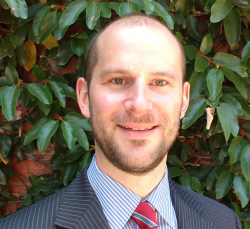 Latest posts by Unconventional Economist
(see all)