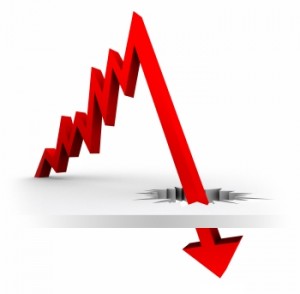 Arrow LNG was originally conceived as $25 billion four train LNG behemoth on Curtis Island in Queensland to be fed by coal seam gas. The third and fourth trains have already been removed from the plan decisively enough for BREE to remove the project its likely list.
I've been expecting further rationalisation of the project for some time and over the weekend more hints were revealed that it won't be long. From the AFR:
Origin Energy is shaping up as the most likely partner for Arrow Energy in Queensland after Origin chief executive Grant King said the two are in talks about a potential expansion of Origin's $24.7 billion Australia Pacific LNG venture. Mr King told Financial Review Sunday that he could offer Arrow, owned by Royal Dutch Shell and PetroChina, "a great site with plenty of potential to expand."
APLNG already has plans for four LNG trains. My guess is none of Arrow's will be built and they will pipe through Origin's (or Santos') facility. At this stage, with costs so high and growing community resistance to CSG, it makes a lot more sense to fill out existing infrastructure than risk more capital.
Meanwhile, the AFR today makes a splash of various LNG bosses' and lobbyists' claim that:
The world's biggest energy companies have warned Australia has less than two years to fix the high cost of building big projects or risk being frozen out of a new $150 billion wave of global investment in liquefied natural gas ­supply.

…Projects hanging in the balance include Woodside Petroleum's Browse venture, Shell and PetroChina's Arrow project in Queensland, the Scar­borough floating plant proposed by ExxonMobil and BHP Billiton and the GDF Suez-Santos Bonaparte floating venture.

Mr Krzywosinski was joined by other companies including BG Group's local subsidiary QGC, Shell and Origin to warn on the high-cost environment, which has been exacerbated by suffocating environmental regulation.

"The window of opportunity for LNG plants is open for about 18 months," outgoing Shell country chief Ann Pickard said. "We have momentum on projects ."

…QGC's LNG plant on Curtis Island is about 60 per cent complete and its first shipment is due in the fourth quarter of 2014.

…The company's environmental assessment took two years, 4000 ­meetings and resulted in a 12,000-page report, which received just 40 public submissions when it was released.

…The McKinsey report highlights the tax burden as the biggest competitive disadvantage for Australian LNG ­compared with Canadian, while poorer labour productivity and plant design also contribute.

…On McKinsey's calculations, the cost of getting LNG to Japan from a new coal seam gas-based project in Australia would be $US12 per million British thermal units, compared with $US9.20-$US9.50 for a Canadian venture. The cost gap is only slightly narrower for a conventional LNG project, at $US11.90 per MMBtu for an Australian venture and $US9-$US10 for a plant in Mozambique, which is set to become a major new source of LNG by the end of the decade.
While the general thrust of this piece is right – we need to lower our real exchange rate about 30% to become competitive in just about everything – the details are another illustration of why the AFR's new practice of vested interests media is wrong. Environmental regulation for LNG has to date has been relatively easy in Australia. That's one reason why we are building 7 of the current 12 LNG projects in the world. That the community has woken up to the dangers of terrestrial LNG if not a reason to curtail assessment. It is a reason to manage the community as a stakeholder.
Second, notice the list of projects at risk. Only one is a coal seam gas fed LNG plant anyway (Arrow) and it is going to make its investment decision this year anyway. Whatever we do a 30% real exchange rate depreciation seems unlikely by December (though a nominal one is an outside chance!).
Finally, the other three projects described as at risk are all Floating Liquified Natural Gas (FLNG) projects. These do not face such environmental difficulties and their investment goes largely to Korea in building the ships so they do not face the same wage costs (although they do face Australian labour regulations once operational). What they do face is the Petroleum Resource Rent Tax (PRRT) which has worked effectively for decades. As a rent tax it does not kick until a commercial rate of return has been reached so is no issue for project viability.
Given these projects deliver a radically reduced local economic benefit during construction, are roughly 90% foreign owned and deliver only a small boost to income through dividends, the tax take is the only major upside to these projects at all.
The AFR seems determined to give away Australian LNG.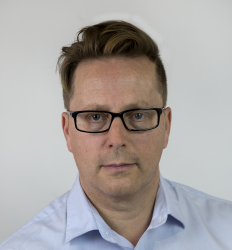 Latest posts by David Llewellyn-Smith
(see all)