Attached is a new report from RP Data which includes some interesting analysis on the strong correlation between the Westpac-Melbourne Institute Consumer Sentiment Index and Australian home values – a topic also covered by MacroBusiness last week.
According to RP Data:
With consumer sentiment easing over the past two months we would anticipate that these results may foreshadow a slowdown in other sectors of the economy, specifically retail spending and housing…

The [below] graph looks at the annual change in capital city home values against the annual change in the six month rolling average reading for consumer sentiment. Ever since the beginning of 2008 there has been a strong correlation between home values and sentiment. With the monthly consumer sentiment reading falling by -11.7% since March 2013, we would expect the lower sentiment reading to have a dampening effect on dwelling value growth. According to the rpdata-Rismark Home Value Index results, combined capital city home values fell by -0.5% in April and are down a further -0.9% over the month of May to-date, suggesting the lower confidence readings may already be at work. With consumers feeling less confident about the overall state of the economy, they are showing less of a propensity to purchase high commitment assets such as houses and this is subsequently showing up in recent declines in home values…

The consumer sentiment trend also shows a strong correlation with housing market activity. The [below] chart highlights the annual change in sales volumes in Sydney, Melbourne and Brisbane and the annual change in the six month average consumer sentiment reading. Once again you can see that there is a reasonable correlation between the two readings. Based on the recent decline in consumer sentiment it can be expected that sales activity may also slow…

There has been clear evidence of weaker housing market conditions over the second quarter of 2013. The housing market is highly seasonal and we anticipated a slowing of conditions over the current period however, it is likely that the magnitude of the slowdown and subsequent value falls has been heightened by falling consumer sentiment. Should this continue, it is reasonable to anticipate a less active housing market where value growth is lower than when confidence was much more buoyant.
Full release below.
RP Data Market Activity Update (30 May 2013)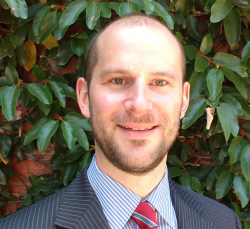 Latest posts by Unconventional Economist
(see all)