See the latest Australian dollar analysis here: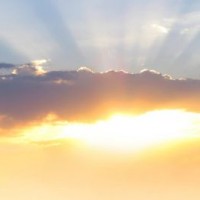 Markets were fairly quiet overnight relative to the fireworks and bullishness of Friday. No doubt the UK holiday had something to do with this but equally the lack of data in the US and the subdued nature of the Chinese, German and European Services PMI's that were released yesterday while they didn't exactly knock the bulls for six certainly took a little wind form their sails.
On stock markets with the UK out the DAX and CAC fell 0.13% and 0.15% respectively with Spanish and Italian stocks off 0.48% and 0.35% respectively. In the US the Dow was down ever so slightly and the S&P up by 0.23% with the close at 1618 is another all-time trading high. Yippee! The Nasdaq was up 0.43%.
One interesting thing out overnight was the lending manager survey which showed both a loosening of and increased demand for lending which is a sign, however tentative, that there might be a thaw in lending in the US which is a necessary requirement of a sustainable recovery.
Now of course that was last night the big news and potential big mover in Asia today is the RBA meeting this morning and announcement at 2.30 Sydney/Melbourne time this afternoon. Yesterday's weak retail sales and fall in ANZ job ads are just the icing on the cake for the rate cut movement. I strongly believe the RBA should cut today and fail to see why they would not given the state of the economy. Australians are weighed down by too much debt, the economy is losing its mining boom mojo and the high Aussie dollar is hitting us all very hard – unless you want to shop on Amazon and travel to overseas for holidays (accept to New Zealand).
So the RBA should cut for these reasons alone.
But, equally, if the RBA really believes that the Aussie dollar has not reacted to fundamentals the way it has in the past or should now then today is the perfect opportunity to press home their point. By cutting today when the outlook for the Aussie has soured a little and when markets are starting to question the miracle economy, the RBA can relieve some of the Aussie dollar pressure. If they word their statement correctly they can get the twin benefits of a rate cut and a dollar fall for a significant easing in monetary conditions across the economy.
It is the first time in ages that they have genuinely had this opportunity and they should take it today.
Looking at the charts you can see that the Aussie once again tested support overnight with a low of 1.0217/19 again for the third touch of this zone. If the Aussie trades down through 1.02 the next support is 1.0115/20 but we would expect a run under 1.00 if this 1.02 gives way for a day or two.
In the short term, the hourly and four hour charts suggest resistance is at 1.0290 with a break needed to get it back into the mid to high 1.03's.
Euro turned lower once again and is trading at 1.3073 this morning. Surely it is going to break lower soon. USDJPY was a little higher threatening to break through the top of the box and take out 100 sometime soon. We always respect the range until it breaks but if 100 gives way as we discussed yesterday in our Commitment of Trader report positioning in the yen is such that a break of 100 could be fueled by spec's entering the market.
As is evident, USDJPY is in a box but a break is going to be decisive either way. USDJPY tested 97 last week a couple of times and is now looking for resistance. We respect the box/range until it breaks but if it does we'll be piling in with everyone else.
USDCAD still looks headed toward parity and GBPUSD looks to have formed a range top for the moment as well as you can see below. We are now respecting 1.5633 as the top and taking a short position against this level as a stop.
On commodity markets Nymex crude is up a little to $95.86 Bbl as was gold which rose to $1469 oz. Silver was 0.24% lower and copper lost 0.5%. In the Ags, corn was pressured by hopes for increased planting falling 2.97% with wheat also falling 2.57% and Soybeans 0.72% lower.
Data
RBA Day today. Be careful in the lead up to and around 2.30 pm Sydney time. We'll get some interesting lead ins earlier with the House Price Index and Trade data earlier in the day.
Tonight trade data in France and factory orders in Germany will be interesting .
Twitter: Greg McKenna
Disclaimer: The content on this blog should not be taken as investment advice. All site content, including advertisements, shall not be construed as a recommendation, no matter how much it seems to make sense, to buy or sell any security or financial instrument, or to participate in any particular trading or investment strategy. Any action that you take as a result of information, analysis, or advertisement on this site is ultimately your responsibility and you should consult your investment or financial adviser before making any investments.
Join the Forum discussion on this post
Latest posts by Deus Forex Machina
(see all)