See the latest Australian dollar analysis here: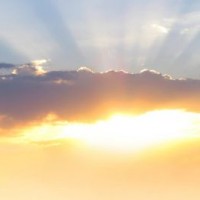 There was little inconvenient truth in Ben Bernanke's speech and then questions last night that has sent US 10 years yields 11 basis points higher to 2.03% , the S&P and Dow down 0.85% and 0.52% respectively and contributed to a wild old night on FX markets.
In his prepared remarks Bernanke said that a premature tightening could endanger the recovery which eased fears about the so-called "taper" which helped drive the S&P up to an intraday high of 1687 before closing down at 1655. Euro rallied to a high of 1.2997 at this time, while the Aussie was 0.9827 before crashing to trade under 0.97 at one point.
But in questions later and in the Minutes to the recent FOMC meeting it is clear that the taper is well and truly on the table even if this doesn't mean an end to QE – just a taper, smaller not ended.
When we see what the minutes said it is clear that the FOMC is still clearly concerned about the economy:
Many participants indicated that continued (job market) progress, more confidence in the outlook, or diminished downside risks would be required before slowing the pace of purchases
But it was Bernanke's admission that a decision to taper could come very soon that really got things going:
If we see continued improvement and we have confidence that that's going to be sustained then we could in the next few meetings … take a step down in our pace of purchases…

If we do that it would not mean that we are automatically aiming towards a complete wind down. Rather, we would be looking beyond that to see how the economy evolves and we could either raise or lower our pace of purchases going forward.
The US dollar strengthened, stocks swooned and rates rose.
This reaction is a clear signpost that the chart we used yesterday is what is truly underpinning the stock market rally – it is all about the Fed's balance sheet and it is all about free money. But don't get too bearish on stocks because Bernanke has not signaled, nor has the FOMC, nor does the economic recovery support an end to QE just a reduction.
But at my core I am a behavioural finance/trader and swings in sentiment are as important to me as swings in fundamentals. Indeed I believe that sentiment and all the biases in the market are fundamental. So like the swing in sentiment for gold and then more recently the Australian dollar we are now on the look out for a decent old retreat from recent highs in stocks and consequently a big uptick in yields and the US dollar which we see at the dawn, maybe a couple of hours later, of a new golden run.
Turning to the markets.
At the close Europe only had the good bit of Bernanke's testimony to go on so closed stronger. The FTSE was up 0.53%, the DAX up 0.69%, the CAC was 0.37% higher and Milanese stocks rose 0.67%. But stocks in Spain couldn't keep pace underperforming for the third day in a row with a small loss.
As noted above the Dow and S&P were lower and the NASDAQ ended down 1.12%:
As you can see in the daily chart from my VantageFX MT4 platform the S&P's price action yesterday was very ugly. If I use my usual trading system I would now say that I expect a test of support at 1639 and if that level gives way a move back to 1616. If that level gives way then we are in for a deep retracement.
In FX land, the Aussie dollar was absolutely smashed after rejecting the old trend line over the past couple of days that was support and now forms resistance as you can see in the chart below. The weaker Westpac Consumer Confidence result and the BREE major projects report when combined with the recent NAB survey really do point to a slow economy in Australia and more downside pressure on the Aussie.
The Aussie remains in a very strong down trend and even though it is very oversold in the sense that I usually judge, it it is not the most oversold it has been in the past 12 months, that came at last year's lows. So for the moment rallies remain selling opportunities.
Euro had a wild night as noted above and I think it is headed back to the recent low around 1.2750. GBP is my main European focus at the moment and last night traded down to the recent low at 1.5018 after a high of 1.5172! My bias is still for GBPUSD to head toward 1.42 and the retail sales data last night which were so much a big part of its sell off printing -1.3% against expectations of a flat result. USDJPY is back above 103 proving once again the folly of trying to pick a top in this run so far – perhaps that is a lesson for bottom pickers in the Aussie – but USDJPY is still in a fairly congested technical resistance zone. If it breaks 103.70 though…
On commodity markets the USD strength had mixed results with Nymex Crude down 2.12% after EIA stocks showed a slightly smaller draw than expected. Gold was 0.75% lower but silver managed a small rally of 0.07%. Dr Copper rallied 1.15% and the Ags rallied strongly with corn up 2.81%, wheat up 1.25% and soybeans up 1.13%.
Data
Consumer Inflation expectations in Australia today, HSBC Mf'g PMI in China before a raft of Markit PMI surveys in Europe and then the US tonight. In the US we also see the release of jobless claims, new home sales and Kansas Fed mf'g survey.
Latest posts by Deus Forex Machina
(see all)