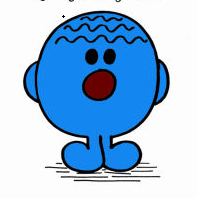 Hmmm…it really does pay to pay attention to the global economy. From The Australian:
AUSTRALIA'S high-cost liquefied natural gas projects – the investment backbone of the nation's economy – are under increasing pressure from Asian buyers demanding steeper discounts amid evidence at least $60 billion worth of gas supply deals have fallen over.

Chevron, the builder of the $53bn Gorgon LNG plant on Western Australia's Barrow Island, said a 2009 agreement to sell $30bn of gas from the project to Korea Gas across 20 years did not get approval from the South Korean government and that the country would not be taking the gas.

Local Chevron managing director Roy Krzywosinski revealed for the first time yesterday the deal fell over in late 2011. At the same time, another Chevron deal with Kogas, a $29bn supply deal from its West Australian Wheatstone project, was also axed.

The prices now being demanded by the big Asian buyers often do not cover the cost of higher-priced Australian projects. The industry has already warned that $100bn of potential LNG investment is at risk as higher labour bills and regulatory burdens push costs in Australia up to 30 per cent higher than competing regions.
As I've been arguing for many months, North Asian customers have a strategic incentive to promote all new deals away from Australian projects to give themselves pricing power and to break the oil-linked pricing system. Interestingly, Kogas went instead with gas from Total, from the Prelude FLNG project, so even within Australia's boom there was more competition that hitherto thought. Of course, Korea builds the ships so it had another incentive.
Here again is the cost curve for Australia's recent gas boom projects. Most are all at the very expensive end of the cost curve: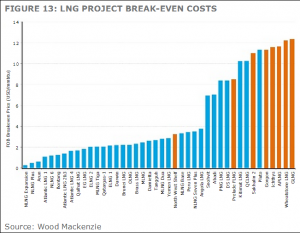 Prelude is the cheapest of them. More importantly, by my reckoning, US gas can land in Asia for $10-$12 MMBTU long term: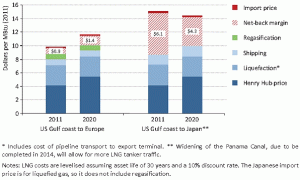 I have posited before that the LNG boom resembled a bubble with overpaid assets, free-flowing finance and extrapolations of endless demand as well as ever rising prices.
I'm beginning to wonder if the current sound and fury surrounding LNG costs is not about retrofitting the economics of existing projects.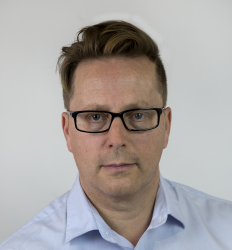 Latest posts by David Llewellyn-Smith
(see all)