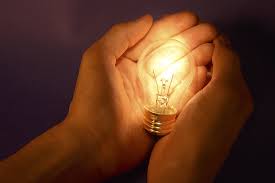 Cross-posted from Kate Mackenzie at FTAlphaville.
Many factors affect the development of the economy, notably among them a nation's economic and political institutions, but over long periods probably the most important factor is the pace of scientific and technological progress.
That's Ben Bernanke addressing a graduating class at Bard College at Simon's Rock, Massachusetts, on Saturday. He goes on to say that not everyone believes this advancement is going to continue at such a great pace.
Yes, he is talking about Robert Gordon and Tyler Cowen, and their arguments that much of the low-hanging fruit has been plucked and we face a lower-growth future, as evidenced by the incremental advancements of recent years. Here's Bernanke again:
This provocative assessment of our economic future has attracted plenty of attention among economists and others as well. Does it make sense? Here's one way to think more concretely about the argument that the pessimists are making: Fifty years ago, in 1963, I was a nine-year-old growing up in a middle-class home in a small town in South Carolina. As a way of getting a handle on the recent pace of economic change, it's interesting to ask how my family's everyday life back then differed from that of a typical family today.

Well, if I think about it, I could quickly come up with the Internet, cellphones, and microwave ovens as important conveniences that most of your families have today that my family lacked 50 years ago. Health care has improved some since I was young; indeed, life expectancy at birth in the United States has risen from 70 years in 1963 to 78 years today, although some of this improvement is probably due to better nutrition and generally higher levels of income rather than advances in medicine alone.

Nevertheless, though my memory may be selective, it doesn't seem to me that the differences in daily life between then and now are all that large. Heating, air conditioning, cooking, and sanitation in my childhood were not all that different from today. We had a dishwasher, a washing machine, and a dryer. My family owned a comfortable car with air conditioning and a radio, and the experience of commercial flight was much like today but without the long security lines. For entertainment, we did not have the Internet or video games, as I mentioned, but we had plenty of books, radio, musical recordings, and a color TV (although, I must acknowledge, the colors were garish and there were many fewer channels to choose from).
(To which we say, dishwasher, huh? Aircon car? Bernanke seems to have had a more comfortable childhood in the US of the 1960s than some of us AVers had elsewhere in the western world in the 1980s… although we also note this US housing survey from 1985, which shows that 41 per cent of homes owned a dishwasher.)
Moving along, Bernanke's next point is that this same comparison doesn't hold going back another generation:
The comparison of the world of 1963 with that of today suggests quite substantial but perhaps not transformative economic change since then. But now let's run this thought experiment back another 50 years, to 1913 (the year the Federal Reserve was created by the Congress, by the way), and compare how my grandparents and your great-grandparents lived with how my family lived in 1963.

Life in 1913 was simply much harder for most Americans than it would be later in the century. Many people worked long hours at dangerous, dirty, and exhausting jobs–up to 60 hours per week in manufacturing, for example, and even more in agriculture. Housework involved a great deal of drudgery; refrigerators, freezers, vacuum cleaners, electric stoves, and washing machines were not in general use, which should not be terribly surprising since most urban households, and virtually all rural households, were not yet wired for electricity.

In the entertainment sphere, Americans did not yet have access to commercial radio broadcasts and movies would be silent for another decade and a half. Some people had telephones, but no long-distance service was available. In transportation, in 1913 Henry Ford was just beginning the mass production of the Model T automobile, railroads were powered by steam, and regular commercial air travel was quite a few years away. Importantly, life expectancy at birth in 1913 was only 53 years, reflecting not only the state of medical science at the time–infection-fighting antibiotics and vaccines for many deadly diseases would not be developed for several more decades–but also deficiencies in sanitation and nutrition. This was quite a different world than the one in which I grew up in 1963 or in which we live today.
So, more amazing and useful developments took place early in the 20th century than late in the 20th century. Doesn't that just underscore the arguments of Gordon and Cowen?
You can probably tell where this is going.
Bernanke reckons a Keynes quote is instructive here (our emphasis):
First, innovation, almost by definition, involves ideas that no one has yet had, which means that forecasts of future technological change can be, and often are, wildly wrong. A safe prediction, I think, is that human innovation and creativity will continue; it is part of our very nature. Another prediction, just as safe, is that people will nevertheless continue to forecast the end of innovation. The famous British economist John Maynard Keynes observed as much in the midst of the Great Depression more than 80 years ago. He wrote then, "We are suffering just now from a bad attack of economic pessimism. It is common to hear people say that the epoch of enormous economic progress which characterised the 19th century is over; that the rapid improvement in the standard of life is now going to slow down."3 Sound familiar?
He goes on to list a bunch of things which will be familiar to readers of FT AV and particularly Izzy's posts — namely robots, collaboration, improved medical diagnosis and surgery, and clean technology.
It's a speech to graduating young 'uns, so it's hard to criticise him for adopting an optimistic tone. Plus, the speech isn't that long. But we have a few quibbles.
Firstly, while some of the really significant advancements Bernanke speaks of in the first half of the 20th century were genuine technology breakthroughs — vaccines, washing machines and the like — many others (cars, electricity, and all the household labour-saving electrical devices) either partly or largely depended upon the distribution and harnessing of energy.
Secondly, we're not completely convinced that clean-energy technologies, at least ones such as wave power, can be lumped in with developments in, say, robotics and communications. Changes in energy are just harder: the barriers are higher; infrastructure is an issue; path dependency is a problem. Bernanke's surely heard of this. Again, it's a speech to a bunch of clever fledgeling adults. If he was going to get detailed, he could have cited the Moore's Law-like improvement in solar panel PV to boost the case for clean-energy technology that has both surprised in its rapid advancement, and had real-world effects beyond most long-term forecasts.
Furthermore, if technology is becoming resource-like in its "curse" potential, not all of us are necessarily better off for its advancement.
Without wanting to dampen the kids' enthusiasm for their bright futures, the exciting future of innovation might depend on just where they end up in it.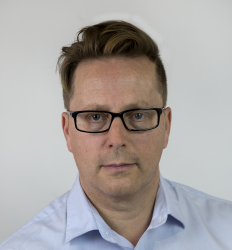 Latest posts by Houses and Holes
(see all)