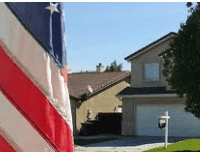 The US Census Bureau last night released housing construction data for the month of March, which confirmed the ongoing recovery in US housing.
According to the Census Bureau, the number of dwelling starts increased by 7.0% in March to a seasonally-adjusted annual rate (SAAR) of 1,036,000, which was the highest level since June 2008. Most of the gain came from multi-unit starts, however, with single family starts falling over the month (see next chart).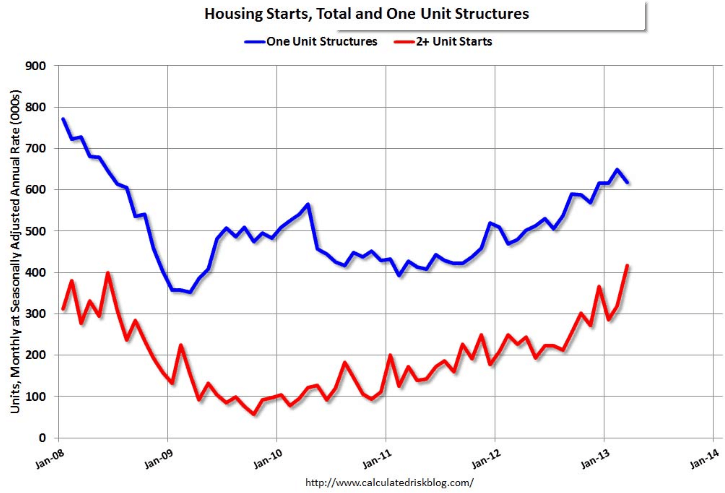 US housing starts are now up 47% year-on-year. Moreover, the housing rebound is also being reflected in US house prices, which gained 8% in the year to January, according to the Case-Shiller 20-city index (see next chart).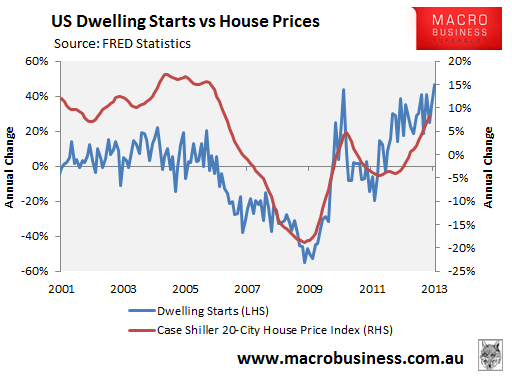 There was one minor fly in the ointment, however, with permits for privately-owned housing units – an indicator of future construction – falling to a SAAR of of 902,000 in March, down -3.9% on February's result (see next chart).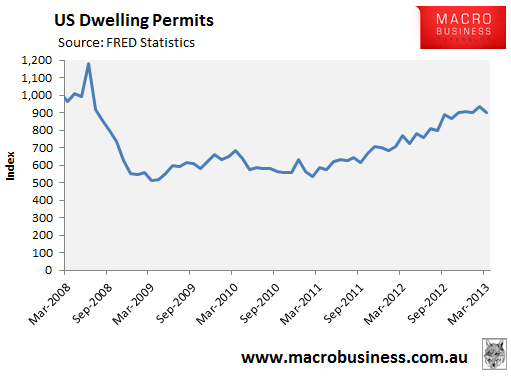 Nevertheless, permits were up 17% year-on-year, although the rate of growth is slowing (see next chart).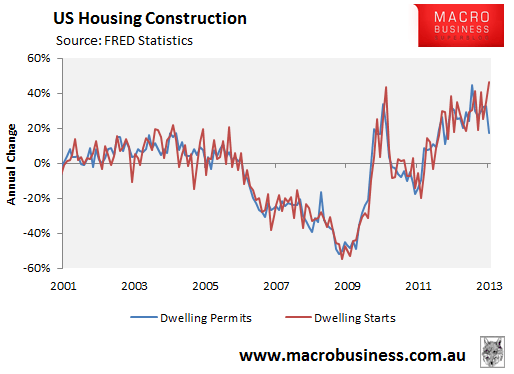 While the US housing market is clearly in recovery mode, both prices and the rate of home construction are well below pre-GFC levels, suggesting there is still a long way to go (see next chart).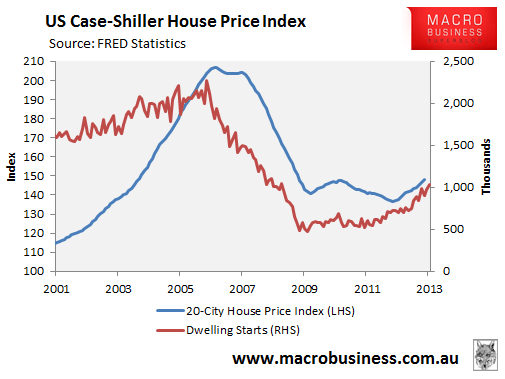 Leith van Onselen is Chief Economist at the MB Fund and MB Super. Leith has previously worked at the Australian Treasury, Victorian Treasury and Goldman Sachs.
Latest posts by Unconventional Economist (see all)