For those who are interested, I last night appeared on The Business (ABC TV) to discuss the role played by planning constraints in driving-up house prices and making housing markets more susceptible to price volatility (boom/bust price cycles).
The video segment is shown above. Note that in the interview, which went for around five minutes, I also discussed replacing transaction taxes on property with a broad-based land values tax as another way of funding housing-related infrastructure (as governments could capture some of the land value uplift caused by the installation of new infrastructure), however, it did not make the final cut.
The transcript of the segment is provided below and the full HD version of the segment can be viewed here.
TICKY FULLERTON, PRESENTER: New figures show that Australia's housing market is continuing its fragile recovery with building approvals rising 3 per cent in February.

However, there's mounting evidence that planning restrictions across Australia are artificially inflating house prices and may be setting the scene for a painful correction.

While NSW and Victoria are looking to amend their planning rules, there appears little appetite for serious reform in any of the major cities.

Neal Woolrich reports.

NEAL WOOLRICH, REPORTER: For decades politicians have been trying to limit urban sprawl in Australia, but some argue those policies are inflating prices and potentially setting the scene for a bigger crash.

LEITH VAN ONSELEN, CHIEF ECONOMIST, MACROBUSINESS.COM.AU: The places where we see easy credit and restricted supply tend to have a lot more volatility and a lot more expensive housing than places that have fairly easy credit and responsive supply.

NEAL WOOLRICH: Every major city in Australia has a mix of housing restrictions, including growth boundaries and zoning regulations and local council permit requirements. London was the first city to introduce such policies soon after World War II and has had four boom and bust cycles since the 1970s. And data from the US shows those cities with housing restrictions suffered a bigger bust after the global financial crisis than those with a more responsive housing supply.

LEITH VAN ONSELEN: Texas has probably some of the most liberal land supply in the world. It didn't experience a housing bubble. Its house prices, even during the height of the US bubble, were about three times incomes, which is extremely cheap and it hasn't really fallen away very much since.

NEAL WOOLRICH: Here in Australia, the price of vacant land on the fringes of most capitals has doubled over the past decade and in Perth's case nearly trebled. While Sydney has had a more modest increase since 2002, it already had a headstart on the others.

KRISTIN BROOKFIELD, SENIOR EXEC. DIR., HOUSING INDUSTRY ASSN: When we said several years ago that Sydney was full, we saw an automatic doubling almost of the price of land – that raw land it was. And that created real problems for the market.

NEAL WOOLRICH: Last week the Federal MP Bob Katter argued that freeing up land supply in mining towns could reduce the cost of new blocks from $160,000 to $25,000. But so far, he's a lone voice for reform.

Leith van Onselen says part of the problem is that governments are reluctant to spend on infrastructure.

LEITH VAN ONSELEN: One way to do it is to go back to the old-fashioned way that we used to do which is actually raise money through bond financing and recoup it from ratepayers over a period of 30 years. Instead we're not doing that anymore and we're frontloading the cost of infrastructure and other taxes onto the sticker price of new homes.

KRISTIN BROOKFIELD: It shouldn't be that the one home buyer has to bear the cost of up to $120,000, $140,000 of taxes and charges on that single block of land to pay for infrastructure which serves the whole community.

NEAL WOOLRICH: Kristin Brookfield says government's need to find new ways to bring land to market and also speed up the approvals process.

KRISTIN BROOKFIELD: Right now you can't always build one house on one residential block of land with one approval. You're going to need two approvals, you're going to need 12 months and it's going to take you a lot of time.

NEAL WOOLRICH: While the Victorian Government has recently announced reform to planning zones and NSW is working on a planning white paper, few in the industry expect those will deliver big bang reform. Perhaps it may take the pain of another property bust to spark a serious push for change.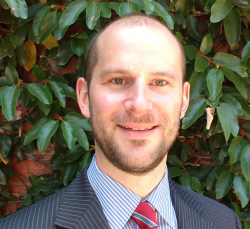 Latest posts by Unconventional Economist
(see all)