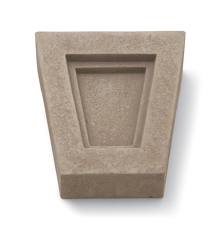 In a probable challenge to Joe Hockey, who I suspect has not been consulted, Wayne Swan has not just reappointed Glenn Stevens today but a new Chairman of APRA as well and several new positions at the RBA:
Today I announce the reappointment of Mr Glenn Stevens as Governor of the Reserve Bank for a further three year term, as well as my intention to
recommend to the Administrator acting on behalf of the Governor-General that Mr Wayne Byres be appointed as Chair of the Australian Prudential Regulation Authority, ensuring a continuation of the world-class financial supervision that helped Australia avoid recession.

I congratulate Governor Stevens on his reappointment, which acknowledges his enormous contribution to Australia's economic resilience through his
conduct of monetary policy, as well as his enduring focus on financial stability working together with our other key regulators.

Mr Byres is currently serving in the highly distinguished position of Secretary General to the Basel Committee on Banking Supervision, the global forum responsible for the G20 banking agenda. Mr Byres is the first Australian to ever be appointed to this prestigious role, and his appointment as APRA Chair has been strongly recommended by Dr John Laker AO who has led APRA for nearly a decade, as well as Governor Stevens and Treasury Secretary Dr Martin Parkinson PSM.

…Today I also announce the appointment of Ms Kathryn Fagg as a member of the Reserve Bank Board for a five year term from 7 May 2013. Ms Fagg has uniquely broad and diverse experience across a range of Australian industries, having worked in senior executive roles at Linfox, BlueScope Steel, ANZBank, McKinsey & Co and Esso Australia. I congratulate Ms Fagg on her appointment.

I acknowledge the retirement from the Reserve Bank Board of Ms Jillian Broadbent after 15 years and thank Ms Broadbent for her distinguished contribution to Australian monetary policy.

I have further appointed Mr Paul Costello and Ms Gina Cass-Gottlieb to the Payments System Board of the Reserve Bank for five-year terms from 15 July 2013. Mr Costello was previously the General Manager of the Future Fund and has extensive experience in the financial sector, currently serving as Chair of The Blackstone Group in Australia. Ms Cass-Gottlieb, a senior partner at Gilbert + Tobin, is a highly regarded competition lawyer with expertise in the Australian payment systems' regulation and will make an important contribution to the Board's work on promoting competition in the payments system.
Of all of these the appointment of Wayne Byers is the most important. Here is his Bio:
Wayne Byres was the Executive General Manager, Diversified Institutions Division within APRA, a position he held since September 2004. In this role, Wayne was responsible for the overseeing the prudential supervision of all of Australia's large and complex financial conglomerates, as well as most foreign-owned financial institutions operating in Australia. Mr Byres joined APRA at its establishment in 1998 and has held various senior supervision and policy roles within the organisation. In these roles, he has been involved in the supervision, and development of regulatory policy, for all industries that APRA regulates: superannuation, insurance and banking. Prior to APRA, Mr Byres spent 13 years with the Reserve Bank of Australia, mostly in its bank supervision area, and also worked at the Bank of England in the United Kingdom. Mr Byres has served on number of domestic and international regulatory groups, including the Joint Forum and the Trans-Tasman Council on Banking Supervision. Over a number of years, he has also been the Australian representative on a number of Basel Committee on Banking Supervision's committees, task forces and working groups.
More recently, Mr Byers was appointed the position of Secretary General to the Basel Committee on Banking Supervision, where he distinguished himself by a special focus on bringing light and consistency to the calculation of risk weighted assets, which is the secret at the heart of Australia's big bank ability to stretch limited capital into an huge housing bubble.
So, early signs are good. I will dig around for more.
73bebc16-9c02-11e2-b9db-6ecfc5536df5_RBA_APRA (1)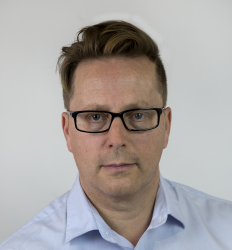 Latest posts by David Llewellyn-Smith
(see all)