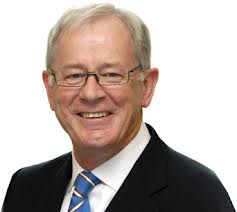 From BS comes more  surplus obsession from the opposition:
Claims the Labor federal government saved Australia from the negative effects of the global financial crisis (GFC) are a myth, according to the opposition.

Opposition finance spokesman Andrew Robb also disputes the government's argument that the resulting levels of debt were due to its efforts to counter the 2008-2009 GFC, which lead many industrialised economies into recession.

"I would assert that both the government's profligate and wasteful response to the GFC, and its failure to take seriously its rapidly accelerating public debt levels, are creating very real vulnerabilities," Mr Robb is set to tell a business lunch.

…Mr Robb said for too long Labor had used the GFC to justify the debt increase.

It had "grossly overreacted" to the crisis when it unleashed $87 billion worth of economic stimulus.

"The size and growth of public debt is Labor's Achilles heel and perhaps Australia's greatest vulnerability," Mr Robb said.
Yes, Labor overdid the stimulus. It should not have installed a first home buyers grant which in part caused a massive blow-off in private debt and house prices, which is what Robb should be talking about, private debt as a risk. Ruddbank was monstrosity and the RMBS purchases were also ridiculous.
You might argue that the school hall stuff was a bit over the top too but in the final analysis any waste in such a circumstance is hardly the issue. It's the point. You could also argue the stimulus should have been wound down more quickly when the terms of trade rebounded, but growth throughout the period was lackluster so to me that's splitting hairs.
Spend and spend quickly is what stimulus is about and and on the whole it was a text book program from Labor and the Treasury.
If Robb's mindless adherence to accounting lines in the sand is what we can expect next year as we go over the mining investment cliff then recession is a genuinely rising risk.