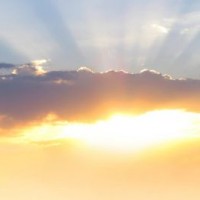 It was all about the US dollar last night, oh and a bit of central bank largesse thrown in to help stock markets as well. Whether you look at the euro, GBP or Aussie you see a USD move. When you look at silver, gold, copper or oil – there too you see a US dollar move. Although based on the Twitter punch up we witnessed between Nouriel Roubini and James Rickards yesterday it is not necessarily a settled point that the USD is the other side of these trades.
Strangely this is a point I had to make back in 1998 when I first became a currency strategist so it is worth reiterating. If things are denominated in US dollars or if the US dollar is the other side of the cross then moves in the US dollar as very important drivers of price. Simple as that. Now of course other things also drive the various currencies and commodities some of which are individually unique but don't forget the US dollar – Nouriel???
Anyway stocks were down in Germany after trade data showed weakness in both exports and imports suggesting that Europe's power house economy is spluttering a bit. Today's Chinese trade data will be important given the linkages between Chinese growth and German exports. At the close the DAX fell 0.32%, but the other major markets were higher. The FTSE was up 0.57%, the CAC rose 0.12% and stocks in Madrid and Milan rose 1.10% and 1.26% respectively.
In the US stocks overnight were higher with tech stocks like Microsoft back in favour and the lead from the Alcoa earnings result and Chinese inflation data buoying markets. The Dow closed at a new record high of 14,673 up 0.41%, the Nasdaq was 0.49% higher and the S&P climbed 0.38% to 1569.
On the China data the absolute level of inflation is really very positive in a number of ways for China and Chinese growth numbers. GDP is reported as a "real" number, that is inflation adjusted so lower Chinese inflation for any given level of nominal growth gives a higher "real" GDP number. So we might get a positive surprise in the coming rounds of Chinese GDP.
In FX land, the euro was higher, yen stronger and the Aussie was boosted by USD weakness and a signal by the doppleganger of RBA Board member John Edwards that he is nonchalant about the current strength. Indeed with all the competing news and the positioning that the yen's move has precipitated the moves in FX markets have been somewhat exaggerated over the past few days. The yen looks like it needed a rest making a higher yesterday around 99.66 before falling back into the support zone at 99.58 and it sits around 99.01 at the moment. The euro likewise managed to rally against the US dollar from a low around 1.30 to a high of 1.3088. GBP also had a fairly robust move higher on the data trading from a low of  1.5247 to 1.5341 and sits at 1.5320 this morning.
The Aussie was also higher trading up to and through the top of the recent range as RBA Board member John Edwards talked a bit too much about his comfort with the current levels but it has been unable to hold above that region for the moment. On the day 1.0360/70 should be support but as you can see in the chart above the set up for one of my favourite types of trades is very close. Whatever the time frame I like what are effectively break out trades which have retraced and found resistance in the what might be termed the "Fibonacci zone". A move of the Aussie above 1.0513 will see me institute a long looking for a move to 1.0635/45. We'll see how it goes.
The chart above is interesting. It's the daily USDJPY and it gives a slight hint that perhaps a retracement is afoot. Of course the high of 66 and a low more than 100 points below at 58 is a decent old range but   USDJPY needs to get below here to open up further downside and brings Yen bulls, if there are any, out of hiding.
Silver was up 2.75% last night out pointing gold which only rose 0.90%. Copper was also up more than 2% and Oil rose around 0.9% also. Corn rallied again up 1.5%, with soybeans catching a tailwind and moving 1.09% higher but wheat fell 0.53%
Data
Chinese trade data today is vitally important while in Australia we have the Westpac Consumer sentiment numbers. Tonight the key release is the FOMC minutes.
Twitter: Greg McKenna
Disclaimer: The content on this blog should not be taken as investment advice. All site content, including advertisements, shall not be construed as a recommendation, no matter how much it seems to make sense, to buy or sell any security or financial instrument, or to participate in any particular trading or investment strategy. Any action that you take as a result of information, analysis, or advertisement on this site is ultimately your responsibility and you should consult your investment or financial adviser before making any investments.
Latest posts by Deus Forex Machina
(see all)