See the latest Australian dollar analysis here: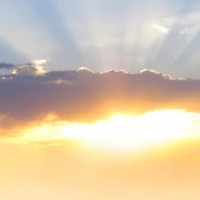 No mucking around at the Bank of Japan yesterday with the vote to double the size of the balance sheet and try to hit 2% inflation by March 2015. The fact that the vote was unanimous behind the new BoJ Governor Kuroda is also instructive that after 2 decades of moribund growth the Japanese are growing tired of corporate and economic decay.
Given the Japanese debt position and aging population it would be trite of me to say "be careful what you wish for" but it's worth thinking about for a few years hence. In the immediate term however dollar/yen fairly roared higher hitting 96.41 before pulling back a little to 96.18 at the moment for a rise of 3.39% on the day which is a truly epic move for a currency. To put things in perspective the BoJ could not have had anything like this impact either immediately or in a lasting manner had it simply intervened in global FX markets on its own.
If ever you needed proof that the monetary actions of central banks are the new currency management tools in this currency war then this was it and any claims to the counter by the G7 are just rubbish.
As you can see in the chart above the breach of the little 4 hour trendline opened the move to the next line around 94.85 but USDJPY kept roaring higher to print 96.41 before pulling back to 96.16 at the moment. That is a move of 3.34% on the day which for an FX move is huge and clearly you can see in the price action a lot of people were caught short. Equally there was a lack of sellers once the move gained momentum. Longer term, while USDJPY is below the recent high of 96.70/80 then we must respect this level as an important high and we are using it as a level to trade off with a small short position this morning as you can see in the chart above from a little earlier this morning.
Elsewhere overnight the euro was lower initially after the ECB keep rates on hold but Mario Draghi gave a strong indication that the prospects for growth in the second half of the year are in real doubt and danger. He tried to reuse his "whatever it takes" speech from last year saying that rates would stay low for "as long as it takes" to get European growth going but the reality is that to get the moribund European economy going again the ECB needs to do more than just mere words.
But that didn't stop the euro from then reversing and roaring higher to print 1.2949 from a low of 1.2745 and it sits at 1.2935 this morning. This is second time the mid 1.27 region has been solid support for the euro in the same way as the 1.0380 region has been strong recently for the Aussie dollar which made a low early this morning at 1.0383 before rallying all the way back to 1.0453.
As you can see in the chart above we'd say we have a broad box between 1.0380 and 1.0500/15 and unless or until one of those extremes goes the Aussie is trading within this range.
On stock markets Europe was under pressure from the weak non-manufacturing PMI's and the lack move from the ECB even though ECB President Mario Draghi pointed out the grim economic outlook for the zone and reiterated that rates would stay low for as long as it takes. Clearly he was trying to echo his "whatever it takes" impact in the sovereign crisis last year but clearly this is different and action not words are required to fix the mess that is the European economy.
At the close in Europe the FTSE fell 1.19%, the CAC 0.77%, DAX 0.73% and Spain fell 0.71%. Somehow Milan managed to only fall 0.30%. In the US things were a little better with the rally around 1 pm their time lifting markets off their lows and seeing the Dow close +0.38%, the Nasdaq rose 0.20% and the S&P 500 rose 6 points to 1560.
Of note in the US was the weaker than expected jobless claims which showed and unexpected uptick both at the weekly level, which rose 28,000 to 385,000 and continuing claims although down from last week were up against expectations.
On commodity markets gold was under pressure again trading down to a low around $1538 before rebounding to $1553 for a small loss on the day. Silver was equally unchanged around 7am Sydney time this morning at $26.81 oz. Crude also sold off heavily and then rallied back but still managed to close down 1.25% this morning at $93.27 Bbl. Corn lost 1.91%, Wheat fell 0.57% and soybeans dropped 0.60%.
Data
Non-farm payrolls is pretty much the only thing that matters on the data front into the week's end although European retail sales and German factory orders will also be important.
Twitter: Greg McKenna
Disclaimer: The content on this blog should not be taken as investment advice. All site content, including advertisements, shall not be construed as a recommendation, no matter how much it seems to make sense, to buy or sell any security or financial instrument, or to participate in any particular trading or investment strategy. Any action that you take as a result of information, analysis, or advertisement on this site is ultimately your responsibility and you should consult your investment or financial adviser before making any investments.
Latest posts by Deus Forex Machina
(see all)