See the latest Australian dollar analysis here: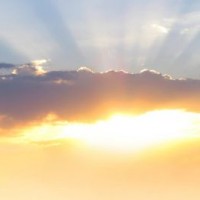 The Big 3 central banks really are trying to have their way with markets at the moment with the drug of choice to gain compliance free and easy money. Last week's BoJ announcement that it would double the size of its balance sheet over the next couple of years continues to reverberate around global FX markets with the USDJPY rate hitting a high of 99.41 this morning from the high 70's back when this run started late last year and up from 92ish just last week. Whether or not this is going to fix Japan is open for debate but it is certainly going to hurt other nations. That is for sure.
Take the Aussie dollar for example against the Yen. This cross is at the highest level it has been at since back in 2008. Given the differing economic performances and outlooks that makes some sense but it is not the verdict of the market it is the edict of the Bank of Japan that has driven it back to these lofty heights of 103.60 this morning.
The impact of this and the other reality that as the Reserve Bank of Australia says – the Aussie is higher than would normally be the case – was seen yesterday in the General Motors Australian arms decision to cut its work force and scale back production. The head of Holden said:
I cannot predict the future, I can't control what central banks do … I cannot control the value of other currencies that we compete with and I cannot predict what that will do to our business.
Indeed it is not only Australia and the Aussie that is being assailed by the G3 currency manipulation pact. The NZD is getting hit also and overnight
Mexico suspended USD auctions because the Peso is getting too strong,  as you can see in the chart of the MXN rate:
To the markets, USDJPY roared higher again and there seems little to stop its move just yet. Of course the 100 level might be a psychological stopping or trigger point as Jesse Livermore taught us all those years ago. I can't find any decent resistance until around 102.50 which is an old bottom of the range and then above that we have the two touch roof line from the highs back in the late 1990's. A long way away for any other currency than USDJPY which is moving very swiftly at the moment.
The Aussie has rallied hard as well trading up to 1.0425 overnight. As you can see in the chart below the Aussie has bounced nicely off the 0.382 Fibonacci support level and only a break below there will now point it lower. It is an interesting juncture technically as the Aussie is in a 1.0380 – 1.05+ range for the past month or so and nothing seems to knock it very far at the moment. It's a question really of where else to put your cash it seems and both buyers and sellers are for the moment fairly comfortable with where the Aussie rests. A break of the top of the range opens up a run toward 1.0640.
The euro was also higher after German IP printed at +0.5% better than the +0.3% expected and a decent pick up on the fall of 0.6% the previous month. Euro sits at 1.3007 now having made a high of 1.3037. This is just a point above the level we highlighted yesterday as critical for the upmove to continue. Lets see how it goes but if Euro can break last nights high then it will be off to the races for a rally toward 1.31 and 1.3219 which are important Fibo levels from the recent down move.
On commodity markets crude was up 0.88% to $93.52 Bbl. Gold and silver were both a little lower dropping 0.22% and 0.3% respectively. Copper rallied as well, up 0.84% while in the Ags wheat roared 2% higher, Soybeans rallied 1.08% and Corn rallied 0.72%.
Oh, and for the second trading day in a row US stocks came back from early weakness. The Dow finished up 0.33%, the Nasdaq was up 0.57% and the S&P 500 rose 10 points or 0.63%. Alcoa kicked off earnings season after the bell with its results beating street estimates.
Across the pond the FTSE was up 0.44%, the Cac and Dax up a little less than 0.1% while stocks in Milan and Madrid fell 0.05% and 0.15% respectively.
Data
It NAB Business survey day – this is my favourite piece of data, or should I say collection of data because it is the sub components which are the real strength of this index. Chinese CPI is also out today and then German trade data tonight will be important after the IP data last night. UK Trade data and IP will be very important for GBP and notions of where growth actually is at the moment. In teh US teh NFIB small business survey is worth watching as is housing starts, building permits and the Redbook.
Twitter: Greg McKenna
Disclaimer: The content on this blog should not be taken as investment advice. All site content, including advertisements, shall not be construed as a recommendation, no matter how much it seems to make sense, to buy or sell any security or financial instrument, or to participate in any particular trading or investment strategy. Any action that you take as a result of information, analysis, or advertisement on this site is ultimately your responsibility and you should consult your investment or financial adviser before making any investments.
Latest posts by Deus Forex Machina
(see all)