See the latest Australian dollar analysis here: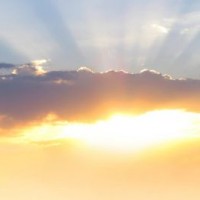 Is it the perfect world for stocks and the Aussie dollar bulls? It's looking like it might be. Last night the Fed minutes had to be released early because it seems they were leaked and even though they showed that some members of the committee were getting a little excited about the employment situation and positing an early withdrawal of some stimulus the market shrugged it off and rallied on.
Certainly early earnings seasons results are providing some solid underpinning that for all the issues still with the US economy the outlook for earnings has brightened. On Business Insider this morning I picked up the following:
Of the 22 S&P 500 companies that have already reported, 73% beat their earnings expectations by an average of 1.7%," wrote UBS's Jonathan Golub in a note to clients yesterday. "Upside is entirely due to margins not revenues. We expect these trends to continue.
That is no doubt a solid start to the season and many pundits who know more about the nuances of the US equity market than me suggest that when Alcoa beats forecasts then the market is often more than a few percent up 3 months later.
So at the close the Dow is up 0.88%, the S&P has rallied 19 points to close at  1588 for a gain of 1.24%. The Nasdaq is also up rising 1.83%.
One thing that is a must read is something I saw on ZeroHedge yesterday which has 12 very scary charts of the market where it is and in comparison to previous periods. So perhaps there might be some value in the very cheap puts we could buy on a six month horizon:
Anyway as you can see in the chart above the S&P has broken up and through the trend/roof line that had been constraining it for a while now. I didn't think this would happen and I am minded both with the S&P and with the Aussie dollar that if we are seeing higher highs then we are in a bull market.
Europe fairly roared higher on the back of news that Portugal was going to receive a debt repayment extension (cross that one off the worry list). Ireland is also going to get an extension apparently which is only fair given that the Irish have done exactly as asked of them.
Bloomberg reported the Troika and EFSF:
would advocate to extend the maximum average maturity by seven years as it appears to be the best compromise accommodating the constraints and preferences of debtors and creditors
Equally positive was the Chinese trade data which showed exports up 10% YoY and Imports up 14.1% YoY. I was focused on the slowdown in exports from above 20% but market players saw 10% growth as still very strong, which it is, and also liked what they saw in the imports data.
So at the close Europe fairly soared with the FTSE up 1.17%, the DAX up 2.27% and the CAC up 2.00%. Unsurprisingly Milan and Madrid had the turbo charger on and they rallied 3.19% and 3.35% respectively.
The Chinese data also helped the Aussie rally up from 1.0480/83 just before 12pm when the data was released pushing above 1.05 very quickly. When you think about it even though the Aussie is way above fair value (you know I don't like that concept) in a world where its correlation to commodities is below 0.25 you have to say that it is interest rates and economic stability with a little bit of China glide path thrown in that is driving the Aussie higher once more. If stocks are going to keep rallying then the Aussie probably is too.
We mentioned yesterday that the Aussie was set up for one of our favourite technical trades and we were triggered on our buy stop at 1.0513 yesterday and we are now targeting a move toward 1.0635/40 where we will reassess. This trade was based on a 4 hour chart so had 2*4 hour ATR stop. Some, such as the Avid Chartist believe that the break was important and offers a measure move to 1.22 – I'm not so sure of that but the reality is that if we have a benign monetary policy environment globally and a relatively tight one here in Australia and a central bank that is alert but not alarmed at the Aussie's strength and unwilling or unable to do anything about it then why sell Aussie.
Today is a BIG test for the Aussie though with the release of the employment data for March. You'll remember that last month we saw the out-sized gain of 71,500 and the market is expecting some give back but the unemployment rate to stay unchanged at 5.4%. Even a small increase in employment could be very bullish for the Aussie if it occurs and equally a weak number could dampen the bulls enthusiasm and see this break consigned to the false break category once again.It is difficult to tell and I stopped trading Australian employment figures in about 1990 because they are so volatile sometimes and market guesstimates often poor – so I am uncomfortable not being square into this number. But a long is a long a and a system a system so we'll see at 11.30 Sydney time today.
BoJ Governor Kuroda was on the hustings again over the past 24 hours and depending on which translation you got he either said he'd done what he could or said he would do what is needed to get inflation to 2%. We'll take the second translation because we doubt very much he is satisfied after just one BoJ meeting. It seems the market took that interpretation as well given that USDJPY made fresh highs for this run at 99.87 overnight. That's another 100 point range for USDJPY which had a low of 98.88 yesterday for a gain of 0.78%.
Euro somehow though couldn't kick on which is a bit weird given the stock performance and the good news out of Europe – but perhaps the explanation is in the Fed minutes and the chart below where you can see the convergence of a couple of Fibonacci levels near yesterday and the day before's high. The high of 1.3121 is now seen a a key hurdle to the next leg of the euro's rally if it is coming. A break back down through 1.30 would negate the outlook.
On commodity markets the gold sell off recommenced with then yellow metal falling 1.79% to $1557 oz and is once again retesting the bottom of the trendline as you can see in the chart above. Goldman Sachs told clients to sell as it was going to $1450 – we've been on this one for a while now, since late last year and while we still hold the gold is heading lower theme history tells us that whenever Goldies recommends something so publicly they, and others, already seem to have the posi on. So watch the trendline to see if it holds.
Silver was lower as well falling 0.81% to $27.64 oz. Crude was up slightly for the third day in a row up 0.36% to $94.54 Bbl. Copper fell 0.7% and it was interesting to see an article in the FT saying that huge increases in supply are coming down the line for copper. Wheat fell again dropping 1.69% with soybeans slightly lower down 0.21% while corn rallied again up 0.66%.
Data
It's about jobs today – employment data in Australia and then jobless claims in the US tonight. Interestingly after those Fed minutes a weak Jobless Claims may not hurt stocks because that would push back the withdrawal of stimulus.
Earlier though we see NZ PMI before tonight getting European CPI data.
Twitter: Greg McKenna
Disclaimer: The content on this blog should not be taken as investment advice. All site content, including advertisements, shall not be construed as a recommendation, no matter how much it seems to make sense, to buy or sell any security or financial instrument, or to participate in any particular trading or investment strategy. Any action that you take as a result of information, analysis, or advertisement on this site is ultimately your responsibility and you should consult your investment or financial adviser before making any investments.
Latest posts by Deus Forex Machina
(see all)