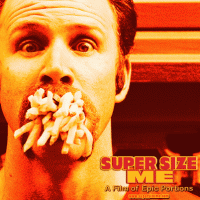 Recent data has not been kind for developers is South East Queensland (SEQ). According to RP Data-Rismark, Brisbane and Gold Coast dwellings have fallen by around 10.5% since peak: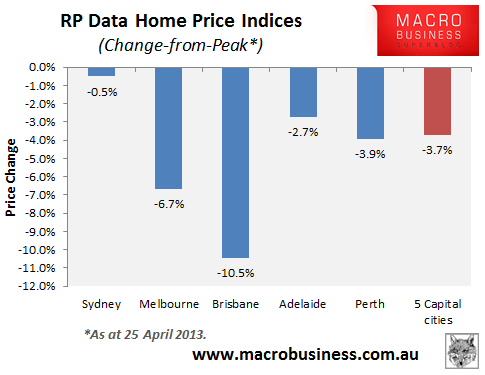 First home buyer (FHB) mortgage demand has fallen off a cliff since the Queensland Government removed the FHB on pre-existing dwellings in October 2012 (see below chart).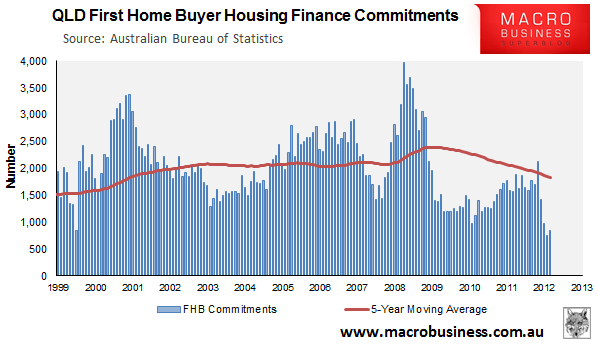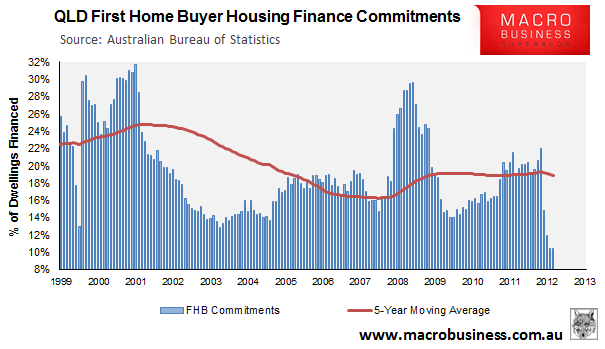 And despite the Queensland Government offering $15,000 in grants for first-time buyers of newly constructed dwellings, as well as zero stamp duty on purchases up to $500,000, new house sales recorded their worst February on record (see next chart).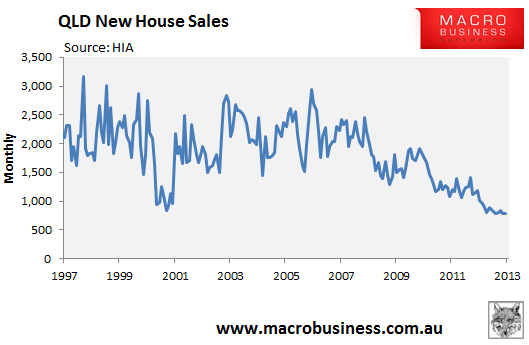 Rolling annual new house sales in Queensland also fell to their lowest level in the series' history in February, whereas approvals have picked-up recently (see next chart).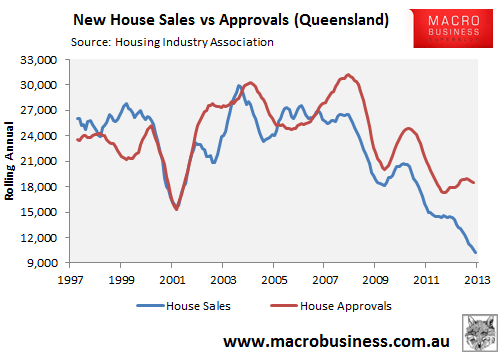 Not surprisingly, developers appear to be getting desperate, with Lend Lease launching an ambitious 'super size me' scheme offering purchasers of new house and land packages a free room (bedroom, bathroom, or garage) on sales contracted before 5pm on Sunday, 19 May 2013 (see below graphics).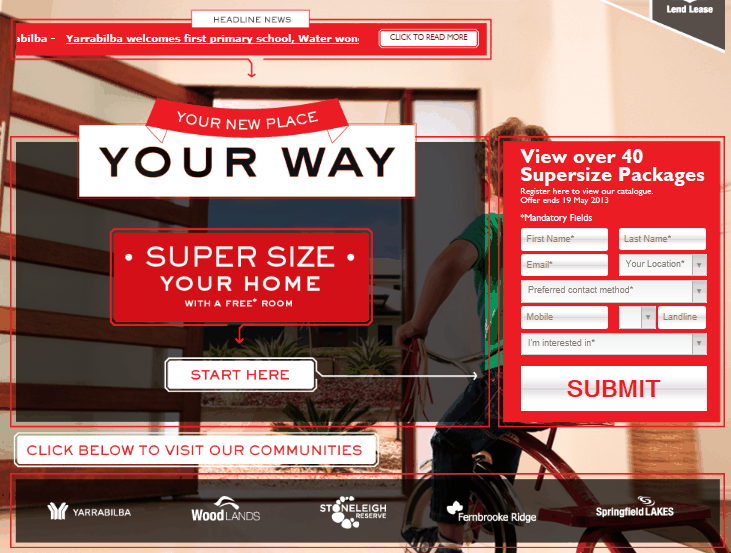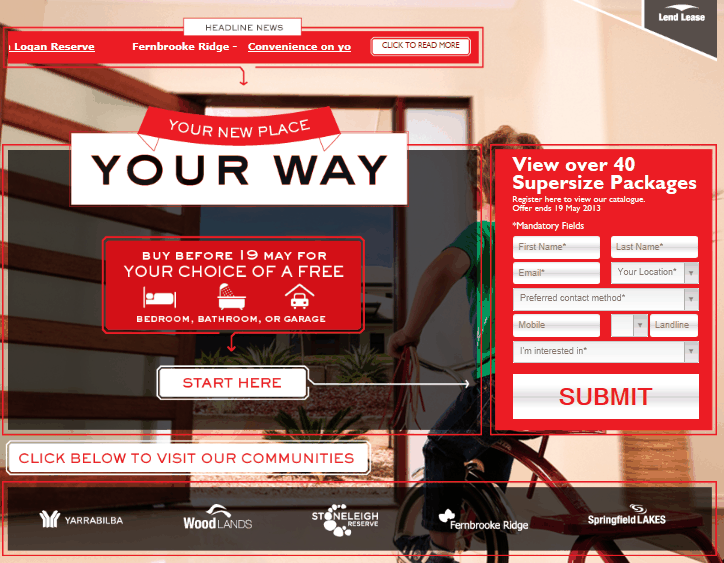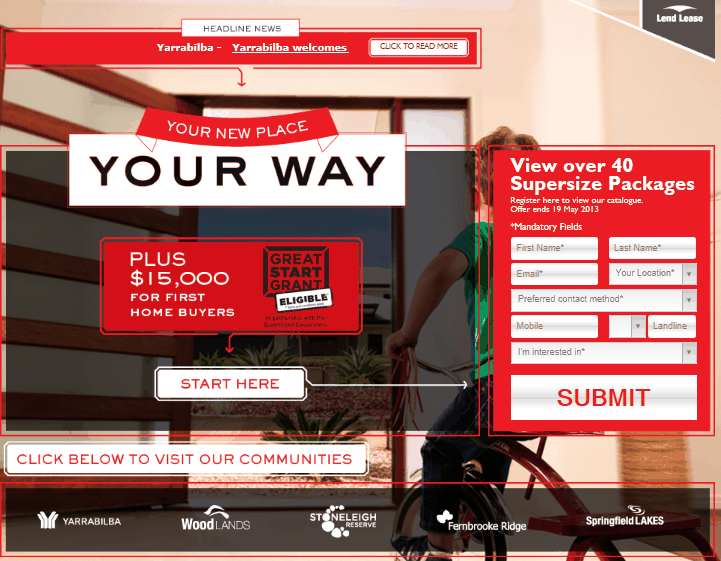 So we have mortgage rates near record lows, the Queensland Government offering all first-time buyers of newly constructed homes $15,000 and zero stamp duty, and developers like Lend Lease offering generous 'super size me' type incentives, and yet sales of house and land packages remain in the toilet.
If Queensland is any guide, the RBA is facing a great challenge in trying to shift the economy to houses from holes as the mining investment boom fades.
It also highlights why there is no substitute for making urban fringe developments cheaper through reform to the planning and taxation regimes that inflate land costs, as well as better provision of housing-related infrastructure.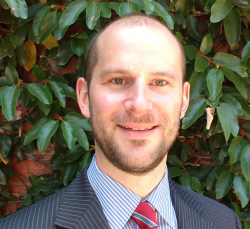 Latest posts by Leith van Onselen (see all)