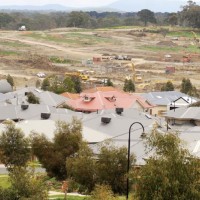 The HIA-RP Data Residential Land Report for the December quarter, released today, revealed a tepid recovery in land sales and provided further confirmation that the RBA's plan for housing construction to fill the void left as the mining boom unwinds is looking shakier by the day.
According to the Media Release:
The latest residential land update signals any new home building recovery in 2013 will fall short of policy makers' expectations and the requirements of Australia's population.

The HIA-RP Data Residential Land Report… highlights only a gradual recovery in residential land sales.

"There was a 13.6 per cent lift in residential land sales in the December 2012 quarter and that's an encouraging result in its own right, following as it does a near 20 per cent drop in the September quarter," said HIA Chief Economist, Harley Dale. "However, the overall trajectory for land sales is inconsistent with a strong, broad-based recovery in new residential construction in 2013".

"The findings of the latest Land Report are consistent with HIA's forecast for a recovery in new residential construction in New South Wales and Western Australia in 2013, but modest to no positive action elsewhere," Harley Dale said. "Furthermore, evidence of emerging land price pressures in Sydney and Perth highlight the importance of ensuring both a timely flow of readily available land and the pursuit of other policy reforms to reduce the excessive cost component to land supply."

"There has recently been a further tightening in credit conditions for residential development. At the same time the excessive and inefficient taxes levied on new housing, much of which is embedded in serviceable land costs, is continuing largely unabated," Harley Dale added. "Given this dynamic is hindering Australia's economic performance as well as prolonging considerable pain within the industry, one would hope it is a prominent focus for policy makers across all levels of government."

According to RP Data's research director Tim Lawless, the increase in land sales over the final quarter of 2012 is an encouraging sign, however we are yet to see a trend of consistent recovery emerge in the number of land sales. "The lift in land sales over the December 2012 quarter hasn't quite recovered the fall away in sales recorded over the previous quarter and, overall, the number of land sales remain well below average. That is particularly the case for vacant land markets outside of New South Wales and Western Australia where the number of sales remained subdued over the December quarter"…

"While land sales remain historically low, the median sale price for vacant land across the capital cities and nationally is at a record high."

In the December 2012 quarter the weighted median residential land value in Australia increased by 1.2 per cent to $195,866. This value was 1.7 per cent higher when compared to the same period in 2011. The median value for capital cities increased by 1.8 per cent in the December 2012 quarter to $223,085, 2.9 per cent higher than in the December 2011 quarter. The median value for Regional Australia was $154,370 in the December 2012 quarter. This represents a quarterly decline of 0.2 per cent and a 0.9 per cent decline compared with the same period in 2011.
As I have argued many times before, Australian housing construction will remain subdued as long as vacant land prices remain exorbitant. The fact remains that with median capital city land prices at ridiculous levels – $223,000 currently – the price of new homes will remain above what most buyers can afford or are willing to pay. No amount of demand-side incentives will change this fact. What is required are broad supply-side reforms, tackling everything from land availability, infrastructure provision and financing, and streamlined approval systems (preferably "right-to-build" laws), in addition to a shift in taxation away from stamp duties and infrastructure charging towards broad-based land taxes.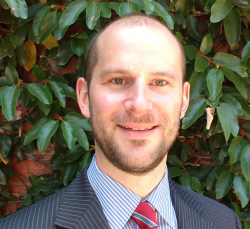 Latest posts by Unconventional Economist
(see all)