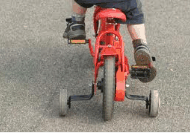 In September 2008, only days after the Collapse of Lehmann Brothers in the US (marking the beginning of the Global Financial Crisis), the Australian Treasurer, Wayne Swan, directed the Australian Office of Financial Management (AOFM), the Australian Treasury's financing arm, to commence purchasing residential mortgage-backed securities (RMBS) from smaller (mostly non-bank) lenders, in a bid to inject liquidity into a market that had frozen worldwide and to provide mortgage competition to Australia's big bank lenders.
According to official data, the AOFM has purchased $15,463 billion of RMBS since November 2008, with the last purchase occurring on 30 August 2012.
Today it has been revealed that the Government will discontinue support for the RMBS market, citing that the industry is now able to stand on its own two feet after a number of tranches were successfully issued without government support. From the Australian:
 THE government will terminate its support for the $45 billion mortgage-backed securities market, arguing that the market now has sufficient private sector support to operate on its own.

Treasury's financing arm, the Australian Office of Financial Management, which has invested a total of $15.5bn into the market since October 2008, will hold on to its remaining stock for the immediate future but will make no more purchases.

Wayne Swan will announce the end of the program today in a speech defending the government's management of financial markets since the global financial crisis and also arguing for the preservation of the "four pillars" policy, under which mergers between the major banks are barred…

"Despite the prudence of our regulators, we were not immune from the dislocation in securitisation markets globally — our RMBS market was an innocent casualty of brand damage from US subprime," Mr Swan says, in the speech to a Sydney conference today…

"But preserving competition wasn't just about supporting smaller lenders, it was about maintaining the competitive pressures on the big four," an advance copy of Mr Swan's speech, provided to The Australian, says…
It's good to see the RMBS market standing on its own two feet and taxpayers exiting support. My concern now is that the Coalition, once in government, will seek to extend support to the whole mortgage market by adopting the Canadian Mortgage Housing Corporation's (and Fannie Mae's and Freddie Mac's) flawed system of guaranteeing pools of mortgages aggregated from all banks and non-bank lenders (see here and here for details). Such a system is said to have cost US taxpayers between $120 billion and $190 billion, and there have been indications that the shadow treasurer, Joe Hockey, supports such a plan.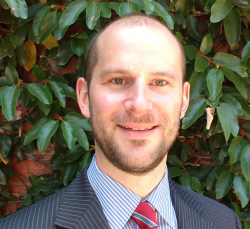 Latest posts by Leith van Onselen
(see all)