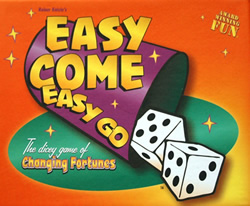 Australia's new Minister for Mining, Gary Gray, is busy talking us up today:
Addressing the 17th International Conference on Liquefied Natural Gas (LNG 17) in Houston, Texas, Minister Gray said that with seven of the world's twelve projects now under construction in Australia, he expects that by 2018 Australian production will approach 90 million tonnes a year.

Australia is ramping up production to meet global demand for LNG with the International Energy Agency predicting a 50 per cent rise in gas demand by 2035. This makes it the world's fastest growing energy source and likely to approach demand for coal in that period.

"The agency also notes that the global gas trade balance is shifting to the Asia-Pacific Region, with more than two thirds of LNG production now directed into these markets.

"This is largely a story of economic growth as developing countries become developed countries.

"Emerging economies are set to account for 80 per cent of increased global gas demand over the next 20 years.

"Asia-Pacific LNG imports will increase on average by seven per cent a year to reach 272 million tonnes a year by 2018, up from 185 million tonnes in 2012.

"China, alone, will account for a fifth of this increase and is on track to become one of the world's largest LNG importers."

Australia already exports LNG from the North West Shelf; Darwin LNG; and Pluto. These will be joined by Gorgon, Wheatstone, Ichthys, the Queensland-Curtis Island, Gladstone and the Asia-Pacific LNG projects. The Prelude FLNG project will be in the commissioning phase.
It is pretty remarkable stuff that companies and the nation could produce such an amazing lift in gas production so swiftly.
What is more remarkable still is that it won't be enough.
The reasons why are multitudinous but primary among them is that in reaching for the stars we have equally successfully squandered what we used to be good at exporting in non-mining tradeables. In fact, we are now so expensive in the currency and real exchange rate that not even gas can compete. From the AFR today:
Woodside Petroleum has ended talks with other owners of gas fields that could supply gas for an expansion of its $15 billion Pluto LNG venture in Western Australia, signalling another potential growth venture is on indefinite hold.

Woodside had gone quiet in recent months on prospects for a deal on third-party gas supplies. But the formal advice on Thursday that talks have ceased confirms that the possibility of an expansion of Pluto has faded and is now several years away.

"At present, there are no active discussions with other resource owners with regard to Pluto expansion," Woodside said in its quarterly report on Thursday, which showed a 55 per cent leap in March quarter production from a year earlier.
This baby has been dead for some time. There was some better news on Sunshine:
Woodside did hint in its statement on Thursday, however, at progress in the talks to break the stalemate over Sunrise. It said it had held "several engagements" in the March quarter with stakeholders from the Australian and Timor Leste governments.

"Although these engagements do not represent any agreement at this stage, the dialogue continues developing common ground with both governments to agree a way forward," Woodside said. "The collaborative effort will continue, engaging on all aspects of the development."
East Timor is insisting that the gas processed on its shores so this not really an Australian project, though would certainly draw upon Australian expertise. Moreover, with some decently priced labour it might have a shot.
So, like iron ore, as gas exports rise brilliantly but the price falls, the total revenues and taxes generated will be nowhere near the levels everyone thought.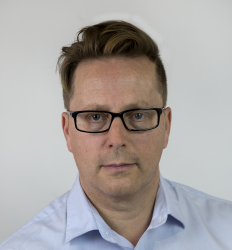 Latest posts by David Llewellyn-Smith
(see all)