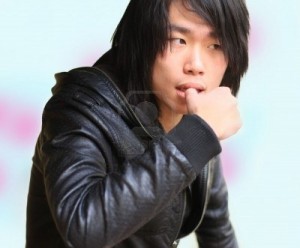 Cross-posted from FTAlphaville.
China's Politburo Standing Committee, the country's top decision-making group, held a special session yesterday to discuss the economy — apparently the first time they've held this sort of economy-focused meeting since 2004, according to Xu Gao at China Everbright Securities (via Bloomberg).
So what came out of it? It's always hard to tell, but it probably wasn't good news for anyone hoping for big stimulus measures.
The official Xinhua report is here and its headline suggests some worry at the economic growth rate. "China needs to cement its domestic economic growth momentum and guard against potential risks in financial sectors," seems to be the key line, from the third paragraph, although it goes on to point out that Q1′s 7.7 per cent growth that had many China watchers worried was in fact higher than the 7.5 per cent official target.
Then there's this:
While focusing on improving the quality and efficiency of economic development, the country should keep a proactive fiscal policy and prudent monetary policy while making them more targeted, it said.
Hmm… more targeted…
Bloomberg's take is here and they've also noted that the official statement focused on risks despite the slowdown; they also point out the emphasis on boosting the consumption (ie, rebalancing the economy; which as we've outlined before, can't really happen unless growth slows).
Nomura's Zhiwei Zhang says it shows China's senior leaders have reached a consensus to tolerate slower growth. "The press release emphasized that, "we should focus on the quality and profitability of growth", and did not mention "downward pressure on growth". This, he says, means stimulus can probably be ruled out for the near-term:
The endorsement by the Politiburo is critically important, as it supports Premier Li's government in resisting pressure and avoiding further stimulating the economy. As growth slows, pressure on the government is building to loosen policy further. The Politiburo is the most powerful authority in China, and its endorsement indicates that policy stimulus is unlikely in Q2.
Zhang also highlighted the concern about risk, which has been a theme from many government agencies such as the central bank and the banks regulator for several months now — particularly local government financing vehicles:
The press release demonstrates the government's explicit concerns over financial risks. Again, it echoed statements made by Premier Li during the recent State Council meeting, which highlighted risks from local government financing vehicles (LGFV) and rapid credit growth. The Politiburo decided to "regulate the fund raising activities of local governments", a new statement that implies there are downside risks to LGFV financing.
Update: Our Beijing colleague Simon Rabinovitch's report on the meeting has just been published as we finished writing this post, and is well worth a read. A key excerpt:
It was partly a reaction to the disappointment of the first-quarter data in saying the country needed "to strengthen its economic growth momentum". But it also served as a warning against taking drastic actions to boost growth by cautioning against "potential risks in the financial sector".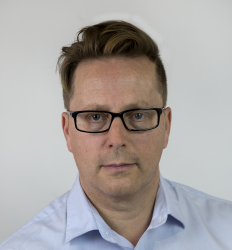 Latest posts by Houses and Holes
(see all)