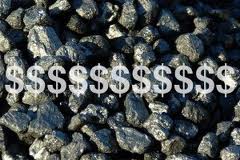 In case you haven't caught up with it yet, from the AFR comes this executive summary of the ICAC allegations surrounding former MP, Eddie Obeid:
The inquiry into the Obeids' coal deal has heard allegations that Mr Obeid, a former resources minister who was then a Labor backbencher and factional leader, took part in a criminal conspiracy with Mr Macdonald between 2008 and 2009 to defraud the state.

Mr Macdonald allegedly gave the family of Mr Obeid inside information about areas of western NSW that would be opened to coalmining.

The Obeids have already made $30 million from an allegedly corrupt coal venture with mining company Cascade Coal over three properties in the Bylong Valley that are owned by the family and their associates.

Coal mogul Travers Duncan and RAMS home loans founder John Kinghorn, who are among the seven original investors in Cascade Coal, were accused of concealing the Obeids' involvement in the company from the Australian Securities Exchange. Mr Duncan and Mr Kinghorn denied the allegation.

In a crucial hour of evidence in February, Chinese businessman Alan Fang testified that Mr Obeid himself, rather than members of his family, was at the centre of early negotiations over a mining joint venture over the family's property.