See the latest Australian dollar analysis here: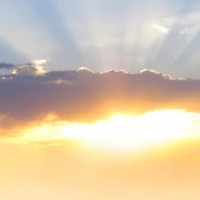 I had grave concerns about the Dutch Finance Minister Jeroen Dijsselbloem and his ability to lead the Euro Group and command the gravitas and experience necessary for that position. Overnight we saw that he is still wearing his L-Plates as he torpedoed the markets rally after the Cyrpus deal was announced.
In an interview with Reuters and the Financial Times, Dijsselbloem signaled that the Cyprus deal to bail in depositors was a template for other nations:
What we've done last night is what I call pushing back the risks…If there is a risk in a bank, our first question should be 'Okay, what are you in the bank going to do about that? What can you do to recapitalise yourself?'. If the bank can't do it, then we'll talk to the shareholders and the bondholders, we'll ask them to contribute in recapitalising the bank, and if necessary the uninsured deposit holders…
As FTAlphaville said:
The article is a great take down and worth a read (HT Business Insider) and it really hits the mark in relating the impact of words on markets . This is something we thought Europeans learned last year and Mario Draghi had settled things down but junior Dijsselbloem has let the genie out of the bottle and genuinely sent the signal that investors and depositors are fair game.
Obviously that is not a bad message to tell people that they need to take a bit more care where they place their cash and think about the risks of individual institutions but last night and the way he did it is possibly not the way.
Looking at the markets the euro was the big loser in currency land and Italian and Spanish stocks got slammed in equity markets. The euro traded up to 1.3048 but is now back at 1.2858 and well on track for the 1.2650 zone I have been targeting for a while now. Worth noting is that for the first time since November 2012 euro is below the 200 day moving average:
In other FX markets USDJPY broke my trend line making a low of 93.53 and I would now be short USDJPY targeting 93.05 then 90.73. But if you like Fibonacci levels the way that I do a "usual" retracement within an uptrend would see a move back to the 38.2% level which is 89.97.
The Aussie has been fairly stable over the past 24 hours, breaking up through last week's high at 1.0457 and trading up to 1.0480 before pulling back a little with the euro but it is still sitting at 1.0465 this morning and still targeting a push toward 1.05. The pound was volatile overnight in line with the euro trading up to 1.5267 with a low of 1.5141 and it sits at 1.5177 this morning.
As noted above after a strong open across the continent for equities, Italy and Spain were the hardest hit by Dijsselbloem's comments  losing 2.50% and 2.26% respectively. With its weak economy, France was knocked 1.12% while the DAX fell 0.51% and the FTSE was 0.23% lower. The Euro Group has already tried to hose down Disjsselbloem's comments but the cat's out of the bag.
In the US, stocks were off following the lead of Europe with the Dow Jones Industrials down 0.44%, the Nasdaq dropped 0.31% with the S&P down the same amount or 5 points to 1,552. These moves aren't too bad and nothing too large but as you can see in the chart of the S&P 500 is continually bumping into the top of its uptrend channel – the roof line as my son likes to call it – which continues to provide solid resistance. The rally is fading and a period of consolidation/pullback looks likely.
In commodity markets gold's rally continues to fade and it has slipped back below $1,600 sitting at $1,596 at the moment. Crude oil rose 0.93% to $94.58 Bbl. Copper fell 0.49% and the Ags were mixed.
Data
RBA Governor Glenn Stevens speaks today with little else out before Durable Goods, Case Shiller house prices and the Richmond Fed manufacturing index out in the US tonight.
Twitter: Greg McKenna
Disclaimer: The content on this blog should not be taken as investment advice. All site content, including advertisements, shall not be construed as a recommendation, no matter how much it seems to make sense, to buy or sell any security or financial instrument, or to participate in any particular trading or investment strategy. Any action that you take as a result of information, analysis, or advertisement on this site is ultimately your responsibility and you should consult your investment or financial adviser before making any investments.
Latest posts by Deus Forex Machina
(see all)