See the latest Australian dollar analysis here: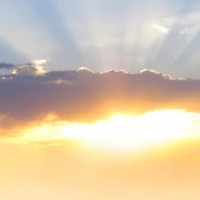 So the emotional roller coaster continues and the markets were worried about Cyprus again overnight. That is now four trading days where we have been worried, not worried, on and off. This suggests that Cyprus might be a convenient ex poste excuse rather than an ex ante cause but hey who am I to argue with the punditry and the way things are reported.
Rather I think that what Cyprus has done is give a naive European focused segue to what was very poor PMI data in Europe released overnight. PMI data that once again highlighted that the Eurozone is far from fixed and not even really yet on the road to recovery. So the euro was under pressure and European equities swooned a little.
Eurozone PMIs suggest that growth in the zone is going to be weak going forward. German PMI came in at 48.9 for manufacturing and 51.6 for services down from 50.3 and 54.7 last month respectively and well below expectations for an improvement month on month. French manufacturing PMI was 43.9 which is not much better than Greece and the Services PMI was 41.9. Manufacturing was the same as last month but services fell from 43.7. The overall EU PMI's were 46.6 for manufacturing, and 46.5 for services and the composite down from 47.9 for all three last month and against expectations of all three to rise to 48.2. A truly weak result.
Adding to concerns in Europe is the seeming escalation of tension in Cyprus. Reports on Reuters are that the Troika is now playing extreme hardball and Cyprus has until Monday to get its act together or default. Equally there are reports that the banks will be broken into good and bad banks with all deposits under the guarantee threshold of €100,000being hived off into the good bank and all deposits above this limited frozen and put into the bad bank awaiting asset sales.
This will keep the population of Cyprus a little happier but Russia may not be so keen. Markets will keep on eye on how things develop over the next 24 hours but I still reckon it was the PMI's that are the story. Cyprus just highlights that last year's Draghi induced shock and awe just forestalled the inevitable.
In the US the data was pretty good with the Markit Manufacturing PMI rising to 54.9 from 54.3. Existing home sales climbed to 4.98m which is the highest level since 2009 and jobless claims came in up 336,000. Talk in the US is that this data is consistent with non-farm payrolls this month of more than 200,000 reinforcing that the economy is healing.
But markets seem to be more worried about Cyprus and even though all were off their lows the European lead in for Wall Street was negative. The FTSE fell 0.68%, the DAX dropped 0.86%, the CAC – with the very weak PMI – fell 1.42%. In Spain and Italy stocks fell 0.78% and 0.50% respectively.
So at the close the Dow was 91 points or 0.63% lower. The Nasdaq fell 0.96% as Oracle's earnings disappointed and its stock fell 10% on the day. This is one reason I trade currencies – 10% on a day, gee whiz! The S&P continued its retreat from its recent highs with a fall of 13 points or 0.82% to 1,546.
It's not terminal by any stretch but is 1,528 gives way then a deeper retracement is in the offing.
On FX markets, it is the Aussie dollar that is the big winner which might prompt a few to think that it is a safe haven currency but I would suggest before any one leaps to that conclusion that they look at the other currencies that did well overnight. GBP, CAD and even the Kiwi dollar. The market gave a vote of confidence in the management of the Commonwealth country's and the way their central bankers and governments interact in a very hand in glove approach. These four nations have the most flexible and adaptive approach to monetary policy and seem to also have government's that support their central bank's approach. So it's not just the Aussie.
But what Cyprus has done is shine a light on the fact that there is this big land mass down between the Indian and Pacific Oceans where the chances of getting a haircut on your investments, whether a bond holder or a depositor, are so close to zero at the moment as to be not worth worrying about.
So yes the Aussie did well but it was not alone – safe harbour not safe haven.
Looking at the technicals for the Aussie, we had targeted a move to 1.0512 since the outsized labour force data a few weeks ago and even though the Aussie has been dancing on the spot for a few days and the low yesterday was right on the uptrend line from the lows of early this month at 1.010ish.
Looking at the chart above the last 4 hours seems to have slowed the Aussie's rise but when we look at the daily there is still some room for a further rally. Worth noting is the 1.0532 level which is a trend line from the highs back in 2011 as you can see in the weekly chart below.
In broader FX land, the euro is down 0.22% at 1.2902 off the lows of the day at 1.2879 but still holding in above the 200 day moving average. As noted above GBP had a better day rising 0.51% to 1.5174 and the CAD had a broad range but managed to finish 0.17% stronger against the USD at 1.0242.
On commodity markets,  crude fell 1.18% to $92.40. Copper fell 0.36%, silver was up 1.38% to $$29.15 oz with gold at $1,611 oz. The Ags were mixed with corn flat, wheat down 0.95% and soybeans surged 1.92%.
Data
IFO biz climate is out in Germany.
Twitter: Greg McKenna
Disclaimer: The content on this blog should not be taken as investment advice. All site content, including advertisements, shall not be construed as a recommendation, no matter how much it seems to make sense, to buy or sell any security or financial instrument, or to participate in any particular trading or investment strategy. Any action that you take as a result of information, analysis, or advertisement on this site is ultimately your responsibility and you should consult your investment or financial adviser before making any investments.
Latest posts by Deus Forex Machina
(see all)