See the latest Australian dollar analysis here: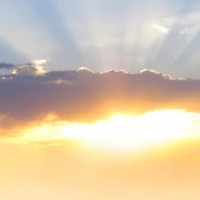 The Australian dollar is the clear winner from what is going on in Cyprus at the moment and the fact that it is rallying still while gold has failed to keep moving higher suggests that money is flowing away from European assets and towards Australian assets.
Last night's move in the Aussie saw a high of 1.0497 just shy of out target of 1.0512 which we set after the employment data a little while ago. While the Aussie is benefiting from safe harbour flows we can also see in the spike over the past few days in Nymex crude that durable goods data (see below) and perceptions about US growth are helping.
But, put simply, I think it's that Australia and the Aussie dollar is just the least ugly in the global beauty parade that is FX markets.
Looking at the 4 hour chart above you can see one of our favourite set ups has played out nicely in the past few days. That is a move, a pullback to Fibo support and then a break which runs to the 1.382 level of the original move. But the question of course is where to now? On the dailies there looks like there could be a little more upside yet the high of 1.0497 was only 15 points shy of the 1.0512 we tweeted as our multi week target after the employment data so we are getting close and we have also been suggesting the 1.0512/32 region should be solid support. On the shorter term charts we'd expect some sort of pull back unless or until last night's high gets taken out.
Elsewhere USDJPY sits at 94.48 raising the specter that the break of the trend line two nights ago was a false break. Break out traders will still be short but for the moment it is hanging in there. I am still targeting lower levels. USD/CAD was poll axed overnight and it looks like it might want to head back toward 1.0060 region.
Moving back to Europe and it is worth having a look at comments by Dutch Finance Minister Jereon Dijsselbloem overnight saying that there was no bank run in the Eurozone. After the FT teed off on him yesterday the criticism clearly hit  the mark because this comment seems very spoiled child, wanting to prove he was right. This personality trait that he is showing of wanting to be right is dangerous for markets and he is contributing to further instability in the peripheral markets when he should be seeking calm things down.
His colleagues in the EuroGroup have started to hose down his comments but I note these were not off the cuff but in a formal interview with two of the most influential news agencies on the planet and for financial markets. He knew what he was doing and he knew the potential impact of his words yet he made them anyway.
He is becoming a dangerous fellow as traders in Spain and Italy discovered with the stock markets in both those nations under pressure overnight falling 1.84% and 0.95% respectively. Equally with Cypriot banks still closed, workers and students protesting and capital controls in place Cyprus is going to be on the front pages for a little while yet – lets hope for the population of Cyprus that this does not become to socially disruptive.
Elsewhere in Europe UK stocks were 0.32% higher, the CAC rose 0.52% and the DAX rose 0.12%.
In the US stocks had a good night after the massive surge in Durable Goods which rose 5.7% last month more that 2% more than the market had expected. Sure when you take off transport they actually fell but the production is still occurring within the US so it is still positive on an aggregate level. Elsewhere, Case Schiller home prices rose 8.1% year on year in January but the Richmond Fed was lower than expected and Conference Board consumer confidence missed huge.
But US stocks were glass half full overnight and at the close the Dow was up 112 points or 0.78%, the Nasdaq rose 0.52% and the S&P 500 was 12 points or 0.78% higher to 1,564. In the context of the S&P 500 chart yesterday the highs are still being constrained by the top of the uptrend channel so we don't expect the S&P to roar higher any time soon as this roof line resistance seems and has been quite strong for some time now.
On commodity markets Nymex crude was sharply higher up 1.51% to $96.24 Bbl. Gold is struggling a little for traction and sits around $1596 oz while silver fell 0.49% to $28.67 oz. The Ags aren't trading as a bloc anymore the way they were for so much of the past 6-12 months. Wheat is up 0.58%, soybeans up 0.68% but corn fell 0.58%.
Data
RBNZ Business Confidence and the RBA Finsancial Stability review are out today. This evening the Gfk Consumer Sentiment survey is released in Germany before French GDP, Spanish retail sales and current account. Euro area consumer and business confidence is also out. In the US pending home sales is the focus.
Twitter: Greg McKenna
Disclaimer: The content on this blog should not be taken as investment advice. All site content, including advertisements, shall not be construed as a recommendation, no matter how much it seems to make sense, to buy or sell any security or financial instrument, or to participate in any particular trading or investment strategy. Any action that you take as a result of information, analysis, or advertisement on this site is ultimately your responsibility and you should consult your investment or financial adviser before making any investments.
Latest posts by Deus Forex Machina
(see all)