See the latest Australian dollar analysis here: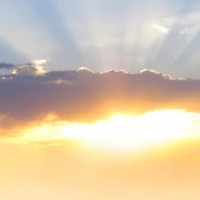 While stocks in the US took a bit of a breather after a solid run there are signs that perhaps the broader US dollar rally might also be in for a period of consolidation or pullback.
The Dow just managed to extend its hot streak to 8 days in a row with a late rally pushing it back into the black by just 0.02% at 14,450. MarketWatch says that this streak is the best run the Dow has had since February 2011 but there are some signs it might be tiring a little at the moment, at least technically. The S&P and Nasdaq couldn't quite drag themselves back into the black at days end closing 0.27% and 0.33% lower respectively.
In Europe the FTSE ignored the weight of some pretty poor UK data to rally 0.11%. It is clear that the British economy is in dire straits with industrial production falling 1.2% in January against an expectation of a 0.1% increase and the 1.1% last. The year on year contraction in IP fell to -2.9% when the punditry thought it would rise back to -1.1%. Manufacturing production was also weaker, much weaker than expected.
Elsewhere in Europe the DAX fell 0.23%, the CAC rose 0.10% but Milanese stocks fell 0.42% while in Spain stocks dropped 0.26%. Spain managed to have a reasonably solid auction of 6 and 12 month paper getting them away at lower rates and given all its troubles the ridiculous rates of 0.794% and 1.363% respectively. Whatever you might think about the ECB and Mario Draghi they and he did a great job diffusing last years fears over Europe – Hats off.
Gold's solid 0.90% or $14.20 rally to $1,592 oz overnight looks to be the start of a larger move  back toward $1,619 at a minimum. Having spent some time, quite a bit really, consolidating in the $1,550/70's gold looks like it wants to run higher as you can see in the chart below. Gold's close this morning is the first time it has closed above our fast moving average since early February when the acute sell off kicked off. Ultimately a run to $1,665 can not be ruled out.
On currency markets the Australian dollar has traded up and through our slow moving average for the first time since January 22 this year. That level of 1.0302 is a critical indicator that the Aussie might be due for an extension to the topside and the Aussie has now broken up and through our 1.31/1.33 box. This is a sign that the weakness we have seen since then when the Aussie was above 1.05 is turning.
Looking at our usual indicators the chances of a move toward 1.04 are now high. Short term the 1.0335 high overnight is key short term resistance and the overbought nature of the 1 and 4 hour charts needs to be washed out of the market if this is to be breached. A drop through 1.0307 today would open up some shorter term weakness on the hourly charts.
Likewise the euro seems to be forming a base around the 1.2960 region and even the poor old friendless pound is managing to bounce back from acute intraday weakness for the second day in a row.
All of which adds up to a bunch of markets that look like they are going to reverse recent weakness and all of which adds up to a looming period of US dollar under-performance. The above view has no basis in the fundamentals of the US economy or US dollar versus these markets and does not mean that I don't think the US dollar is not going to be stronger a quarter or two down the track. But for the moment it might be time for a little rest in the US dollar's rally and a pullback to find where support really is.
The USD Index is at 82.55 as we write and seems biased back to 81.50/90 which isn't a huge move but a drop through this level would signal a deeper retracement. It has to drop through first though.
Looking specifically at overnight moves the euro it made a low of 1.2990 and a high of 1.3074 to sit down 0.12% over the past 24 hours at 1.3026. GBP had another miraculous day although it still remains pressured making a low of 1.4829 before rebounding to sit at 1.49 now down just 0.1% on the day. USDCHF is unchanged. USDCAD up just 0.05% at 1.0261 and the Aussie is up 0.37% at 1.0314.
As the chart above shows there is a clear trade here for traders who are so disposed. Either buy now with a stop below the recent low or buy as/if euro breaks up through our fast moving average which today would be a buy stop around 1.3021. Of course the usual disclaimers and caveats apply and you must look to your own risk metrics but based on our usual indicators this seems a reasonably good risk reward trade at the moment on EURUSD.
On commodity markets, Nymex crude was up 0.53% to $92.55 after the EIA said that the market in 2013 will be slightly tighter than had been previously forecast on lower supplies from Libya and Iran. As noted above, gold was up 0.93% and silver rose 1.11% to $29.15 oz. Copper rose 1%, corn and wheat rose 0.88% and 0.94% respectively but soybeans fell 1.65%. frozen OJ was up another 1.32%.
Data
Westpac Consumer Confidence in Australia today along with Home Loan data. European IP tonight along with MBA Mortgage applications in the US and more importantly Retail Sales for February. These data are very important for expectations about the recovery in the US and thus the stock market.
Twitter: Greg McKenna
Disclaimer: The content on this blog should not be taken as investment advice. All site content, including advertisements, shall not be construed as a recommendation, no matter how much it seems to make sense, to buy or sell any security or financial instrument, or to participate in any particular trading or investment strategy. Any action that you take as a result of information, analysis, or advertisement on this site is ultimately your responsibility and you should consult your investment or financial adviser before making any investments.
Latest posts by Deus Forex Machina
(see all)