Apparently, yes. Poor enough to feel sorry for yourself anyway. From The Age today:
Former chief whip Joel Fitzgibbon has joined other Labor MPs concerned about the prospect of taxing the superannuation earnings of the wealthy.

After the Prime Minister, Julia Gillard, again refused to rule out such a tax, Mr Fitzgibbon feared Labor might botch the definition of what constitutes a "wealthy Australian".

"In Sydney's west you can be on a quarter of a million dollars family income a year and you're still struggling," Mr Fitzgibbon said.

"You can be on a quarter of a million dollars family income a year and you're still struggling": Joel Fitzgibbon. Photo: Brockwell Perks

"Coal miners in my electorate earning 100, 120, 130, 140 thousand dollars a year are not wealthy."

He said he would consider changes to the taxing of superannuation at the "very, very, very high end" but would not brook changes that affect "ordinary people like my coal miners living in the Hunter".
Meanwhile, from AAP, Ross Garnaut makes more sense:
Professor Garnaut said while he hadn't taken a close look at exactly what was being discussed, superannuation "shouldn't be untouchable".

"Some of the concessions to superannuation that were made during the high points of the boom half a dozen years ago were unrealistic," he told ABC TV from England.

He said that during the past decade or so governments made "a lot of middle class welfare, a lot of unaffordable reductions in tax, a lot of pretty sloppy increases in expenditure" that needed to be tightened up.
Having said that, I can't see how superannuation can work if its going to be exposed to arbitrary changes. It's supposed to be a long term store of wealth and that's what it must be to be effective.
In theory what is needed is a long term review aimed at determining a long term and inviolable framework for super based on conservative principles not boom time extrapolations. What chance of that in today's political economy?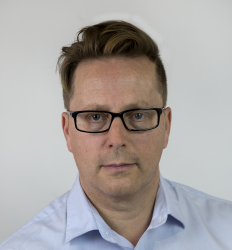 Latest posts by David Llewellyn-Smith
(see all)