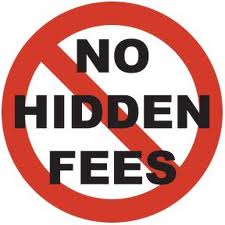 The Greens get a big tick of approval this morning:
The Australian Greens have proposed a tax on the big four banks for government insurance that would raise up to an extra $11 billion over the next four years.

The minor party proposes a levy of 0.2 per cent on all bank assets above $100 billion in return for the federal government's protection to ensure they do not fail.
I can't comment on the size of the fee though it looks reasonable enough. But this should not be called a tax. It is a fee for services rendered the banks by the Australian tax-payer.
David Llewellyn-Smith is Chief Strategist at the MB Fund and MB Super. David is the founding publisher and editor of MacroBusiness and was the founding publisher and global economy editor of The Diplomat, the Asia Pacific's leading geo-politics and economics portal.

He is also a former gold trader and economic commentator at The Sydney Morning Herald, The Age, the ABC and Business Spectator. He is the co-author of The Great Crash of 2008 with Ross Garnaut and was the editor of the second Garnaut Climate Change Review.
Latest posts by David Llewellyn-Smith (see all)