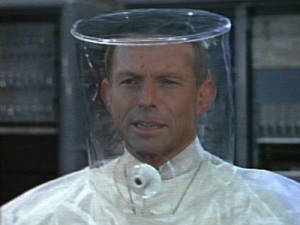 From the AFR:
…In advice released to clients today, Norton Rose partner Elisa De Wit said if it won the election the only way the Coalition could stop the carbon price scheme from operating would be to have parliament pass amending legislation.

Options to alter or amend the carbon tax include increasing the threshold for liable entities to an arbitrarily high number so that no companies would be obliged to pay it; changing the cost of fixed price units to $0; and cutting funding to the Clean Energy Regulator so it is unable to enforce the clean energy legislation.

Another option could be to introduce an amendment saying the tax does not apply after a certain date.

"There is no clean way for the Coalition to simply amend the CPM, through regulation or legislative instruments, so that it no longer functions as originally designed," the advice said.
Ms De Wit concluded that Labor, the Greens and Independents has successfully erected an "Abbot proof fence".