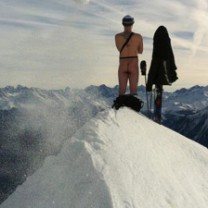 Bill Evans has been last man standing on a March rate cut call. No longer:
…we have pushed back our rate cut call for a further 25bp cut in this cycle to June when more evidence around CAPEX; confidence;employment ; and housing will be available for the RBA to assess its strategy.
I am less convinced. I see no reason for capex to deteriorate in the next three months, unless the survey itself is unreliable. In short, unless the slow rebound in non-mining, non-manufacturing sectors rolls over, I don't see any extant reason for another rate cut.
Paul Bloxham is also out with a note reiterating his view that the rate cutting cycle is done:
Today's capital expenditure survey suggested that mining investment is still set to rise further next financial year.

The outlook in this survey for non-mining investment, however, remained weak.

We expect further improvement in the non-mining sectors in coming quarters, with timely indicators providing signs that conditions are already improving as monetary policy gets traction.

We retain our non-consensus view that the RBA's rating cutting phase is done.
I expect as well that bullhawkian shrieks will echo in the firmament in the next few days. The terrible and corrupt RBA will have overdone it they will screech.
So, am I loosening my belt in preparation for a lofty and bracing ascent given my bet with the universe ( if rates don't fall further I'll climb a local mountain naked?)  Well, no, I'm not.
Why? Because, as an iron ore analyst I'm of the view that Australia's terms of trade will take another serious hit in the second half of the year. I remain of the view as well that the ABS capex report will deteriorate in the second half, just as did last year, on the falling ToT. Hence rates will be forced lower again. (As a quick aside, this is why I follow iron ore so obsessively, it is the lifeblood of the Australian economy!)
The main risk to this base case is that the iron ore rebound and interest rates work well enough in the first half to spook the RBA into a hike, which was my contention in the Australia's Bull Trap post.
But markets are still signalling two rate cuts in the year ahead:
They're right.
Full Westpac take below.
This CAPEX survey was always going to be a key indicator as to whether the RBA was encouraged that its objective of rebalancing the economy towards non mining investment had been gaining some traction. In that regard the survey indicates that the outlook for investment in 2013/14 is encouraging for services but poor for manufacturing.

The other positive for services is that the first estimate for 2013/14 shows a 5% increase on the first estimate for 2012/13 – an indication that the 125bps of rate cuts since the 2012/13 estimate may be gaining some traction in the non mining; non manufacturing sectors.

Furthermore the implied forecast for mining spending growth is 11.5% – a welcome surprise for the RBA which may have been expecting a fall in mining investment intentions in 2013/14.
(Note: implied growth figures are calculated using average realisation ratios. Actual realisation ratios may differ from these averages.)

Of course the total first estimate in 20013/14 is below the first estimate for 2012/13 by 8%. There has only been one year (1999/2000) since the recession of the early 1990s when there has been a larger fall. This 8% fall is driven by an 11.6% fall in mining; a 23.5% fall in manufacturing; and a (surprise) 5.3% rise in services.

What has happened with the numbers is a much sharper slowdown through 2012/13 than earlier expected in mining (9.5% vs 18% in 4th estimate) and manufacturing (-29% vs -17% in 4th estimate) setting up a lower base for 2012/13 which allows a solid increase in expected investment in 2013/14.

The risk in setting policy around this profile is that the 2012/13 numbers are much more "reliable" than the first estimate for 2013/14. So we can be much more confident that mining and manufacturing slowed significantly faster in 2012/13 than earlier expected. Services investment growth also contracted in 2012/13 by 4% ( vs -3% in 4th estimate).

Nevertheless our estimates from the first estimate for 2013/14 point to expected growth of 11% in total investment; 11% in mining; 12% in services; and -3% in manufacturing. (These numbers being based on average realisation ratios.)

The RBA will view this survey as indicating surprising weakness in 2012/13 but pointing to an encouraging outlook for 2013/14.

Such an outlook will not justify a rate cut on March 5.

Interestingly, without the 2013/14 first estimates which are notoriously unstable (we use a  realisation ratio for the key services sector of 1.45), this survey would look particularly weak indicating that the rate cut strategy had not been working. Of course this weakness has provided a low starting point to allow an apparently solid lift off in spending growth in 2013/14.

Profiles can change dramatically using different realisation ratios as discussed below.

Due to the weak picture for 2012/13 and the high degree of uncertainty around the First Estimate we do not think that the survey provides sufficient evidence to discount the need for further interest rate relief through 2013.

Accordingly we have pushed back our rate cut call for a further 25bp cut in this cycle to June when more evidence around CAPEX; confidence;employment ; and housing will be available for the RBA to assess its strategy.

The details
Australia, Q4 private CAPEX:  -1.2%
Business capex spending contracted in the December quarter, declining by 1.2%.
This was weaker than the market median forecast (+1.0%) and a little softer than our forecast (-0.7%).

Equipment was down, falling 2.3%. We expected a fall of around 5%.
Building structures spending also fell, down 0.6%. We anticipated a modest rise.

By industry, mining rose +2.9%, manufacturing fell further, down 2.0%, while services remained volatile, down 7.5% following a rise of 5.7% in Q3 and falls prior to that.

Australia, 2012/13 private CAPEX plans
CAPEX plans for 2012/13 were scaled back further.
Est 5 was $168.2bn,
This is a downgrade from Est 4 of $170.4bn – which was originally published as $173.4bn

Applying average realisation ratios, Est 5 implies growth of just 1.0% on 2011/12, downgraded from 7% implied by the survey 3 months ago.

With the world economy weakening during 2012, and commodity prices slumping, capex spending was cut in Q3 and Q4 2012.

Mining plans for the full year imply growth of 9%, scaled back from 18%
Services remain weak at -4%, little changed from -3% three months ago
Manufacturing is very weak, at -29%, down from -17% three months ago

Australia, 2013/14 private CAPEX plans
CAPEX plans for the 2013/14 year are more positive than we anticipated.
Est 1 is $152.5bn.

This is 8% below Est 1 for 2012/13 of $165.9bn, evidence that investment plans have been scaled back relative to 12 months ago.
Est 1 for mining is 12% below Est 1 for 2012/13
For manufacturing, the comparison is -24%
But, for services, Est1 on Est 1 is a rise of 5%.

But, applying average realisation ratios, and based on our estimate of the likely outcome for 2012/13, suggests growth next year could be around 11%.
What has happened, relative to 12 months ago, plans for 2012/13 have been scaled back significantly.

The mining sector appears to have delayed spending from 2012/13 into 2013/14.
Growth is implied to be 11%, based on average realisation ratios.

For services, implied spending growth is +12% (a surprisingly strong result)
For manufacturing, implied growth is -3%.

We would stress the sensitivity of the implied growth estimates to the choice of average realisation ratio.
We have used the 3 year average for mining and the 10 year average for services and manufacturing & then built up a total figure from the sum of these industry estimates.

(It may be that the realisation ratio for 2012/13 turns out to be higher than average – hence growth is above the implied 1%. Such an outcome would give a higher starting point for 2012/13 and thus point to less growth in 2013/14.)
130228 Australian Mining Story Not Over Yet (1)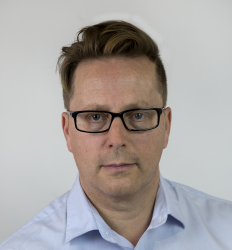 Latest posts by Houses and Holes
(see all)