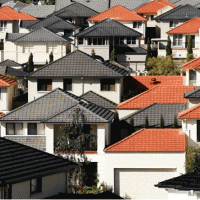 RP Data has launched two new leading indices, which look like a great addition to the toolkit of any housing analyst.
The first index, called the "RP Data Mortgage Index (RMI) provides a real time indicator for mortgage market conditions, leading the ABS Housing Finance data by at least six weeks.
RP Data states that it manages in excess of 90% of all residential valuation instructions originating from the Australian financial services sector. Accordingly, its RMI has an 82% correlation with the ABS housing finance data and an 88% correlation when the seasonally-adjusted series is used (see next chart).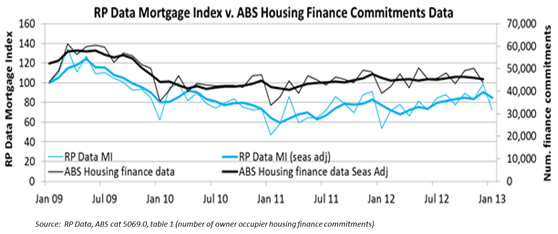 In the week ended 24 February, the RMI reported a -1.9% monthly fall in mortgage activity at the national level, with all major markets experiencing declines. The seasonally-adjusted index has also fallen away since the beginning of this year  (see below).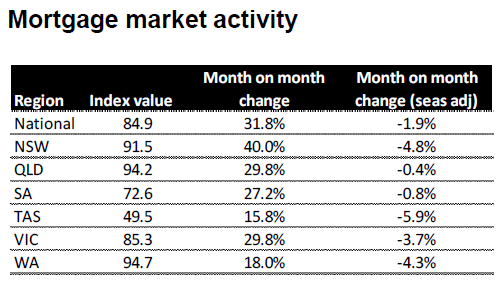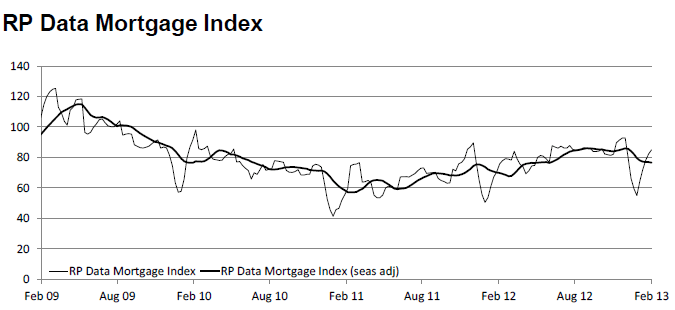 If the index proves correct, it appears we have several more months of declining mortgage issuance rates ahead in the ABS Housing Finance series.
RP Data has also launched a new Property Index (PI), which provides a leading indicator for new residential property listings across Australia.
The PI is based on real estate agent activity events taking place across RP Data's online platforms. And with RP Data's online services capturing some 70-80% of real estate agents across the country, the index is said to have a 75% correlation with new listings about to enter the market (see next chart).

In the week ended 24 February, the PI showed that the number of new listings were expected to rise by a seasonally-adjusted 2.4% at the national level, with increases expected across all capitals (see below).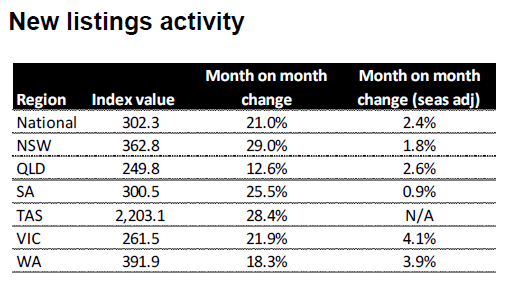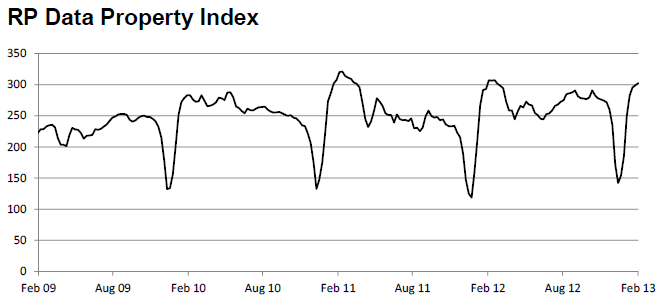 However, while listings look to be on the rise, the total number of homes listed for sale (109,330) is 16.6% lower than the same time last year, according to RP Data (see next chart).