The RBA has released a goldmine of analysis on how overvalued is the Australian dollar following a freedom on information request (God knows why this is not on the public record anyway. The market response was obvious though brief, above).
The bottom line is that RBA reckons:
Most models – including the staff's internal models and the IMF's models suggest the exchange rate is overvalued by 4–15 per cent…The range of estimates reflects differences in the choice of economic fundamentals and time periods that are used to estimate the 'equilibrium' levels.
There are also a series of tables assessing which central banks hold Aussie. Those that do: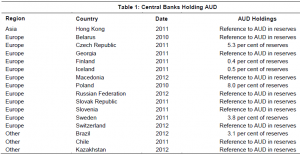 Those that might: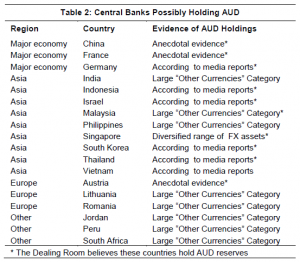 And those that don't: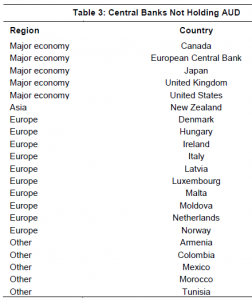 Plenty more to come on this!