See the latest Australian dollar analysis here: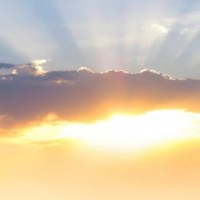 Friday night was mixed with UK retail sales tanking 0.6% versus an expectation of a rise of 0.4% in January. US industrial production was also weaker than expected falling 0.1% in January against an expectation of a rise of 0.2% but the New York State Empire manufacturing survey was up sharply  to 10 from -7.78 last and the Reuters/Uni of Michigan Consumer confidence index rose to 76.3 from 73.8 last.
But the really big news was the leaking of a Walmart which said that sales in February had crashed. Bloomberg reported:
"In case you haven't seen a sales report these days, February MTD sales are a total disaster," Jerry Murray, Wal- Mart's vice president of finance and logistics, said in a Feb. 12 e-mail to other executives, referring to month-to-date sales. "The worst start to a month I have seen in my ~7 years with the company."
Walmart closed at $69.16 from $70.80 but US markets in general managed to shrug this off to a certain extent with the S&P 500 falling just 1 point to 1,520 and the Dow actually rising 9 points to 13,982 while the Nasdaq fell 0.21%.
In Europe the FTSE was hardly changed at 6,328, the DAX fell 0.49% and continues to look weak technically, the CAC dropped 0.26% while Milan was off 0.33% and Madrid stocks were smashed falling more than 1%.
It wasn't the best week for gold bugs last week with the yellow metal trading under $1600 for the first time in 6 months since August of last year. I have been a gold bear for some time but the fall of 1.58% was probably larger than I had expected to end the week. Clearly it leaves a lot of short term technical damage but not unlike the Aussie and other safe harbour or havens assets gold's attraction comes from the crisis not from a muddle through sort of outlook where free money makes other asset classes offer better capital gain.
Equally silver was 1.66% lower at $29.77 and we retain the target mention last week of $29.25/30 to test support of the trend line. Although it just might find support right here and now given that this has been a pivotal level for the last couple of months.
Silver needs to hold $29.25/30 or we start looking for a level in the mid $26 region – remember though, we always respect levels until they break.
Elsewhere over the weekend the hollow shell that is the G20 global policy making body met on Friday and Saturday and released a communique which summed up the global economic situation nicely we reckon so we will give readers a little bit of it:
Thanks to the important policy actions in Europe, the US, Japan, and the resilience of the Chinese economy, tail risks to the global economy have receded and financial market conditions have improved. However, we recognize that important risks remain and global growth is still too weak, with unemployment remaining unacceptably high in many countries. We agree that the weak global performance derives from policy uncertainty, private deleveraging, fiscal drag, and impaired credit intermediation, as well as incomplete rebalancing of global demand. Under these circumstances, a sustained effort is required to continue building a stronger economic and monetary union in the euro area and to resolve uncertainties related to the fiscal situation in the United States and Japan, as well as to boost domestic sources of growth in surplus economies, taking into account special circumstances of large commodity producers.
Doesn't that just sum up the situation nicely.
The acute fear phase of the crisis seems to have passed so "tail risks" are reduced. But economically not much has been fixed and there are still many, far too many, people unemployed around the world. What this means for traders and investors is that the healing phases is going to continue to take time and the risks of bad news, a bit like last week's GDP and industrial production data, remains high for a bit of the old black swan, or at least Cygnett to fly through every now and again.
On exchange rates the hollowness continued but my reading of section 5 of the communiques which dealt with FX rates once again said do as we say not as we do:
We reaffirm our commitment to cooperate for achieving a lasting reduction in global imbalances, and pursue structural reforms affecting domestic savings and improving productivity. We reiterate our commitments to move more rapidly toward more market-determined exchange rate systems and exchange rate flexibility to reflect underlying fundamentals, and avoid persistent exchange rate misalignments and in this regard, work more closely with one another so we can grow together.
It is as if the G7 is saying through the G20 that we have the right to weaker currencies because we have weaker economies so back off.  Perhaps that is exactly what they are saying. So don't expect any change in recent FX policies and don't expect too much criticism of Japan.
On commodity markets as mentioned above gold and silver were poll axed dropping sharply at more than 1.50% each. Crude also came under pressure falling 1.49% to $96.08 Bbl. Coffee was hit again down 1.05%, copper was largely unchanged and the Ags were mixed with corn up 0.58%, wheat up 1.40% and soybeans up 0.46%.
Lets have a look at some Meta 4 charts from my  AVATrade platform.
USD/JPY: 
G7 this week might have succeeded in taking the heat out of USDJPY a little. But it was still up 0.85% on the week. Friday's rallies in USDJPY, EURJPY, GBPJPY and AUDJPY all suggest that it was more Yen weakness in anticipation of the do nothing G20. We might see a consolidation pattern for a while around and below recent highs in the Yen crosses.:
AUD/USD:
The Aussie was back under pressure as the US dollar did better, hitting a low of 1.0287 before closing at 1.0301. The Aussie's price action is a mess on the dailies as you can see in the chart below. We will see more of the support below 1.03 the majors were talking about last week it seems as the US dollar gains a little traction in the week ahead:
Data
President's Day in the US tonight. But this morning we have New Motor Vehicle sales in Australia and after last month's miss we are keeping quiet on this one. Otherwise a fairly quiet day.
Twitter: Greg McKenna
Here is how markets looked at the close Saturday Morning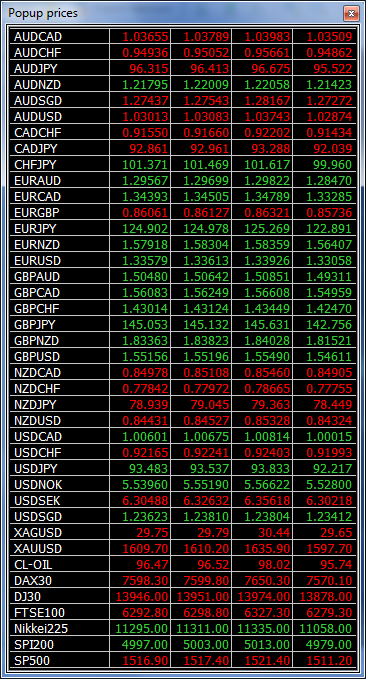 Disclaimer: The content on this blog should not be taken as investment advice. All site content, including advertisements, shall not be construed as a recommendation, no matter how much it seems to make sense, to buy or sell any security or financial instrument, or to participate in any particular trading or investment strategy. Any action that you take as a result of information, analysis, or advertisement on this site is ultimately your responsibility and you should consult your investment or financial adviser before making any investments.
Latest posts by Deus Forex Machina
(see all)