See the latest Australian dollar analysis here: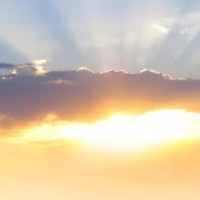 In 2010, 2011 and 2012 the problems of Europe hit the markets in late April and early May. I have been expecting something similar again this year given that the euphoria of the near death experience Europe is starting to give way to a recognition that the Eurozone economy is in dire straits still. The Italian election was therefore always going to be a risk point for markets. But I had hoped that the Italian people seeing the mess that is being created elsewhere might have voted in one side or the other. However with the prospect of a hung parliament with different sides of politics controlling  the different houses Italy has dragged the European malaise front and centre right now.
It has caused the euro to lose two big figures from its highs of the night. It has caused the USDJPY to crash this morning in late US trade taking out the support zone we have been talking about in the 91.90/92.30 zone trading down under 91 just 10 minutes ago and it has caused the Vix fear index to rise more than 20% on the night/US day.
This is ugly price action and comes on the heals of a spate of recent weak global data and hot on the heals of the Chinese HSBC big miss on PMI yesterday. It is probably time that hope gave way to fear because it has been a while since we saw a meaningful move in markets in the opposite direction to recent trends and of course because of this very fact the moves could be a decent reversal even if only short lived. We'll have to wait and see and we'll be all the more screen watchers and news junkies than usual.
Watch for the emergence of experts in Italian politics in the next couple of days – forget them and stick the guys who know what they are talking about and have a decent track record on Europe. guys like our own Delusional Economics. They will give you a much better read on what is happening and what might happen. I'll be trading away, nervously because I have signals going off everywhere and these signals could and will get reversed on the first sign of positivity out of Italy – hard hat on and strapped in.
Lets take a quick look around the grounds.
Looking at stock markets it was volatile in European trade on the back of the Italian news but given what is occurring in US markets Europe may have a little selling to do if nothing positive comes out in the next 12 hours. At the close the FTSE was up  0.30%, the DAX up 1.45%, the CAC up 0.40% while Italian stocks were 0.73% higher. In Madrid stocks were up 0.81%.
In the US with 10 minutes  to go equities have doubled their falls from an hour ago and the Dow is down 1.11%, the Nasdaq is off 1.13% and the broader S&P 500 is down 1.49% to 1493 for a loss of 13 points in the past hour. Looking at our charts it looks like the S&P is very close to confirming a top is in. A break of 1494/6  opens up a run toward 1453 as you can see below:
The euro rode up to 1.3318 before driving all the way back to a low of 1.3050 as I write. The euro has also plunged against the yen with a ludicrous almost 600 point range with EURJPY making a high of 125.20 to a low of 118.77 and EURJPY sits this morning at 119.07as we write. You can see the poor performance of the euro in the table below. Even the pound out pointed it.
The yen itself was much stronger reversing off a marginal new high at 94.76 on the back of the news about Kuroda and the Governorship of the BoJ which was seen as extremely yen negative given his dovishness in Asian and early European trade. USDJPY traded all the way down to 90.89 this morning and sits at 91.29 currently.
As we were posting USD/JPY crashed and has now taken out the crucial 91.90 level. I would expect it to get chased back a little but for us the trend has now reversed and some shorts have been triggered – as dangerous as this feels.
The Aussie has also had a bit of a ride trading down to 1.0260 yesterday after the weaker than expected Chinese HSBC Manufacturing PMI which seemed to miss by a mile before a rally back to around 1.0315 before plunging again below 1.0270 where it sits this morning down 0.36%.
On Commodity markets gold's rally continued with the yellow metal up 0.89% to $1589. Silver also was supported up 1.85% to $28.96 oz. Crude was largely unchanged at $93.15 bbl. Copper was up a little for a rise of 0.24% while the grains volatility continued with soybeans down 0.75%, wheat off 1.78.
Data
Inflation expectations in New Zealand this morning, Governor King speaks in the UK tonight and in the US the Case Shiller house price index will be the key focus.
But let's face it, it's nothing beside the Italian election and to a much lesser extent because of the Italian election the next BoJ governor story.
Here is how markets looked this Morning
Disclaimer: The content on this blog should not be taken as investment advice. All site content, including advertisements, shall not be construed as a recommendation, no matter how much it seems to make sense, to buy or sell any security or financial instrument, or to participate in any particular trading or investment strategy. Any action that you take as a result of information, analysis, or advertisement on this site is ultimately your responsibility and you should consult your investment or financial adviser before making any investments.
Latest posts by Deus Forex Machina
(see all)