See the latest Australian dollar analysis here: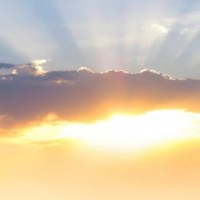 Stocks were driven higher by the much better than expected ZEW sentiment survey in Germany with a big bounce from 31.5 to 48.2 this month for a much better result than the 35 the punditry were expecting. The Eurowide ZEW survey was equally amazing coming in at 42.4 from 31.2 last. How business sentiment has turned around so aggressively after such a poor Q4 2012 in terms of GDP growth is hard to fathom. Indeed the result is hard to reconcile with the current conditions index in the same survey which actually FELL from 7.1 to 5.2 for a print much lower than the 9.0 expected.
But today no longer matters and as a result stocks in Europe rose sharply. The DAX rose 1.62%, the FTSE was 0.96% higher, the CAC pushed up 1.88%, Milanese stocks rose 1.57% and Madrid rose 1.43%.
So it was a great night if you were long but the dichotomy between the current situation and sentiment shows how much of this rally is related to a lifting of the fog of last year's fear and uncertainty together with the global free money central banking culture.
As Michael Mackenzie wrote in The Short View in the FT overnight this break between reality and expectation poses a risk, not just for European equities but for many markets and recent moves:
This raises the prospect that at some point economic performance may disappoint. Before that occurs, faith in easy money can keep on pumping up asset values and further tilt markets into speculative bubble territory.
As McKenzie also says the trend is your friend – so I'm not getting bearish or turning all chicken little but as a maturing trend at some point growth needs to come in behind the expectations.
Looking at the US there was a rumour of more M&A in the office supplies sector with Office Depot apparently in talks to acquire Office Max. Staples shares also rose. So with 23 minutes to go before the close the Dow is up 42 points or 0.30% to 14,024. The S&P is up 8 points to 1,528 for a rise of 0.54% and the Nasdaq is up 0.50% to 3,208.  As you can see in the Monthly S&P chart below it is nearing the top of uptrend channel that the S&P has been in since the start of this recovery in March 2009 and less than 50 points below the all time high from 2007.
Turning to commodities gold looked weaker again overnight with a little rally fading and sits at $1602.80 oz for its weakest close since last August. Silver fell 1.43% to $30.00 oz with a low just above the bottom of the wedge it has been in for a while now. Nymex crude was up 0.72% to $96.55 Bbl as it dances in the range and the Ags were mixed with corn down 0.50%, wheat fell 1.38% but soybeans surged 3.21%.
On FX markets the better tone buoyed the Aussie which is close to pushing through the 1.0373/75 resistance, the euro bounced of trend line support while USDJPY was lower after Taro Aso said he wasn't planning on buying foreign bonds as part of the new accommodating monetary policy. On this I believe him because not buying foreign bonds is consistent with what G7/G20 has been saying. Sterling remains under pressure as many worry that there is much looser monetary policy coming.
Lets have a look at some Meta 4 charts from my  AVATrade platform.
EUR/USD: 
Euro of course rallied with the stock markets and the better ZEW sentiment surveys and has bounced of trend line support over the past three sessions. Only a break of 1.3300 would now force euro lower in the short term:
AUD/USD:
Aussie benefitted from the more ebullient tone and the weaker US dollar, which lost ground against the euro and yen, rising 0.55% from a low of 1.0298 to a high of 1.0367 sitting just below it at 1.0361 this morning. It is an ugly and confused chart as you can see below on the dailies but if the Aussie can get through 1.0375 then a further push higher is on the cards. The chances are high:
Data
In Australia we have the Wage Price Index and then RBNZ Governor Wheeler speaks before a raft of European inflation data and critically for Sterling the BoE minutes from the recent meeting as well as UK unemployment data. In the US there is a raft of housing related data, PPI and then the FOMC minutes.
Twitter: Greg McKenna
Here is how markets looked this Morning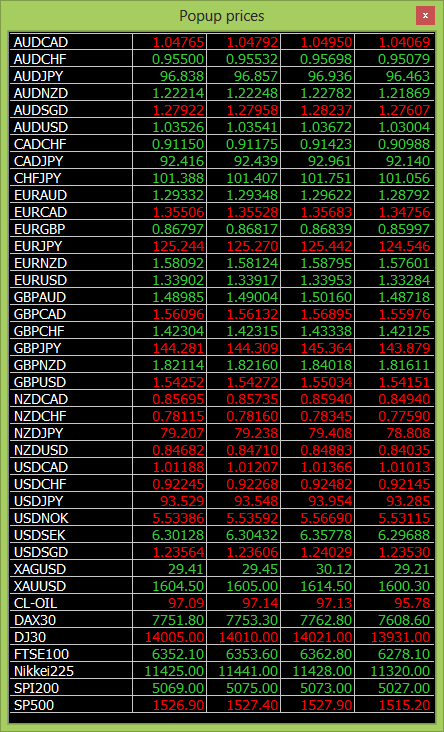 Disclaimer: The content on this blog should not be taken as investment advice. All site content, including advertisements, shall not be construed as a recommendation, no matter how much it seems to make sense, to buy or sell any security or financial instrument, or to participate in any particular trading or investment strategy. Any action that you take as a result of information, analysis, or advertisement on this site is ultimately your responsibility and you should consult your investment or financial adviser before making any investments.
Latest posts by Deus Forex Machina
(see all)