See the latest Australian dollar analysis here: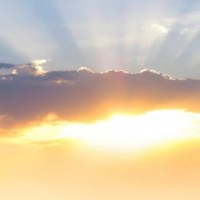 It's hard to compete with the big news story of the Pope's resignation but there is an analogy here for markets. I am not a Papal scholar but there are many reports that this is a first resignation by a Pope for more than 600 years. So we might term this a Catholic Church "Black Swan". Just something worth remembering.
So to the markets and it seems having opened the currency war Pandora's Box the big countries have been spooked by the Venezuelan move to devalue the Bolivar so aggressively with news that G7 is going to make a statement this week on the very topic of currency rates amid the broader G20 meeting taking place in Russia. The Wall Street Journal reports this morning that:
U.S. and European financial policy makers are discussing issuing a joint message designed to head off a potentially destabilizing round of currency devaluations, according to people familiar with the talks.

The focus of any message would be to reinforce a commitment within the G-7 to have exchange rates determined by market forces, not unilateral currency interventions.
Of course getting a joint communique from the G7 is going to be difficult given Japan's recent overt attempt to weaken the Yen, as well as QE in the US and UK but hey! Given the speed with which USDJPY hit 94 it may be possible that Finance Minister Aso's comments were already preparing the ground for such a joint statement.
Comments by Bundesbank boss Jens Weidmann overnight suggest that Germany is not keen on what Venezuela has done nor does he see it as a global panacea. On the euro specifically he said that nothing in the recent moves of the euro showed signs of serious over valuation and pointedly warned:
"If more and more countries attempt to depress their currencies, this could lead to competitive devaluations that will only know losers,"
Yep it is fairly clear that the actions of Venezuela have taken the big guys by surprise and they fear that this might be the thin end of the wedge. Do as we say not do as we do.
As a result of Weidmann's comment on the not overvalued status of the euro, it rallied from support at our slow moving average to a high on our fast moving average. The euro made a low of 1.3324 before rallying to a high of 1.3427 to sit up 0.41% at 1.3413. This also had its impact on the euro crosses which were stronger across the board.
The Aussie dollar's low of 1.0262 was just a couple of points below the first support in terms of the pivot point for the AUDUSD yesterday at 1.0265 but it is still under pressure at 1.0286 this morning down 0.33%. There is supposed to be significant institutional support below 1.03 according to the weekly outlooks from the majors that hit my Inbox yesterday with Westpac saying:
Ongoing local data weakness, lingering spec positioning overhang and RBA easing hints have helped produce lows since Oct. But with -50bp already priced by Oct and China data momentum intact into the lunar new year, AUD/USD should find buyers below 1.03 on the week.
But the Aussie is still looking weak as you can see in the chart below. A weak day followed by a volatile but stronger day that is then followed by a volatile but weaker day tells us the market is trying to figure the next move. It could be a base or it could be a bit of volatility before the next leg lower. Both our daily trend following systems are still short, 1.0207 is a big downside level.
In other currency news GBP was lower again under pressure through the EURGBP rally it would seem. Against the USD Sterling is down 0.72% at 1.5677. USDJPY was higher back at 93.45 this morning up 0.67% and the USDCAD rate rose through but is just below the big long term mid line we have been watching. It sits up 0.38% at 1.0059.
On the stock markets the FTSE managed to rally 0.21%, the Dax fell 0.24% and the CAC was essentially flat at +0.03%. Spanish stocks were pushed sharply lower down 1.17% with Milan off 0.60%. There has been a lot of technical damage to the DAX lately so it is no surprise that it is underperforming as the FTSE tries to get back to the recent multi-year highs.
In the US with an half an hour to go before the close the Dow is down 0.15%, the S&P is down 0.06% and the Nasdaq fell 0.12%.
On commodity markets gold slipped lower and I retain my long held view it will fall heavily in coming months. As it stands at the moment it is simply falling within a multi-month downtrend from last year. $1620 and maybe $1592 seem reasonable levels to be targeting.
Oil rallied 1.30% to $96.96 Bbl and our thoughts that it was going lower seem a little out of place, at least overnight. As noted above gold fell 1% to $1649 oz while silver was off 1.46% to $30.96. Copper fell almost 1% and the Ags were sold heavily with corn down 1.02%, wheat off 1.82% and soybeans fell 1.27%.
Lets have a look at some Meta 4 charts from my  AVATrade platform.
EUR/USD: 
For the moment this remains a corrective move in the euro but looking at the shorter term chart the rally was strong at over 1 big figure but it would need to take out 1.3490 to kick higher.:
AUD/USD:
Aussie is still looking weak as you can see in the chart below:
Data
Chinese New Year holiday's.
NAB Business Survey today, January monthly. Before a raft of northern hemisphere CPI and PPI data and a speech from Draghi tonight.
Twitter: Greg McKenna
Here are how some of the markets we follow looked at 7.22am morning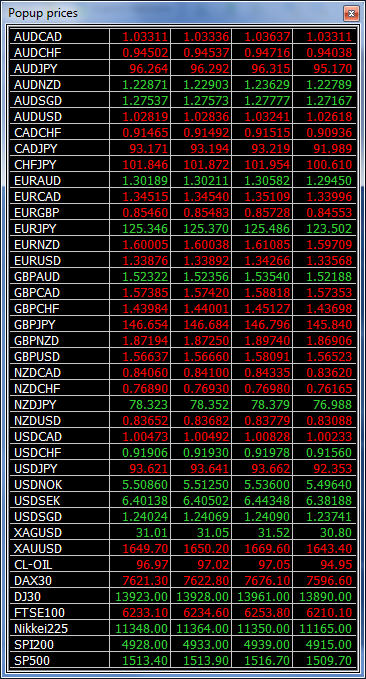 Disclaimer: The content on this blog should not be taken as investment advice. All site content, including advertisements, shall not be construed as a recommendation, no matter how much it seems to make sense, to buy or sell any security or financial instrument, or to participate in any particular trading or investment strategy. Any action that you take as a result of information, analysis, or advertisement on this site is ultimately your responsibility and you should consult your investment or financial adviser before making any investments.
Latest posts by Deus Forex Machina
(see all)