One of the indicators I watch closely is the CDS prices for major banks. This is the cost to insure a bond issued by a bank and is a guide therefore to the robustness or otherwise of underlying credit markets. Here is the long term chart for CBA, JPM and ING. I have chosen these three banks because their CDS prices approximately represent the average price for the top four banks in Australia, America and Europe:
The 2007/08 spike is obviously the GFC. The second ramp up in the early 2010 is the beginning of the Eurozone crisis and the huge spikes of 2011/12 are the Grexit crises.
The recent price action has all been bullish. Ever since the ECB stepped up as the lender of last resort, CDS markets have rallied and it has become cheaper for Australian banks to issue debt.
Yet Australian banks have under-performed US banks since the GFC. Presumably this is because our US cousins have repaired balance sheets and are less externally exposed but it is a little odd given the better credit ratings and reputations of Australian banks.  But hey, that's what a government guarantee is all about.
For Australian banks there is a very strong support line around and above the 100 level, which is still quite elevated versus earlier pricing. This level has not been breached since the Eurozone crisis began and, try as they might, for the past three months prices have been unable to get below it.
Thus although wholesale funding costs are much improved they are still historically high.
Perhaps this is just the new normal at work in which cross-border debt is more expensive for current account funding banks, and that's the end of it. But given these levels have been defined only by crisis in the past, I can't help concluding that so far as CDS prices are concerned, Europe remains a risk to Australian banks.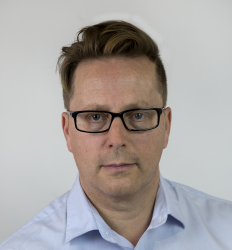 Latest posts by Houses and Holes
(see all)