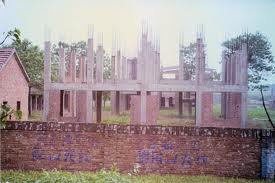 Another major developer eats dirt today with Becton Group defaulting on loans to Goldman Sachs. The AFR reports:
Becton Property Group's corporate entities have been put into receivership by the beleaguered company's lending consortium, led by Goldman Sachs.

The residential and retirement village developer had been negotiating with its corporate lenders to gain the crucial debt waivers it needed in order to file its interim results this week.

Receivers from KordaMentha have now been appointed to four of Becton's corporate entities, including Becton Property Group Ltd (BPGL), by the Goldman Sachs-Fortress Investment Group (GSFIG) consortium. Its operating companies are not included in the receivership.

"It is important to understand this is a very limited receivership, which affects the ownership and control of Becton but not the business operations," administrator Mark Korda said on Tuesday.
Mr Korda is really quite busy at the moment but I'm wondering if this kind of Chapter 11 limited bankruptcy is what we need here. Maybe we just need some dead set Chapter 13 bankruptcies in the developer space with a consequent flood of cheap assets out of land banks and into  fresh hands for better priced developments.