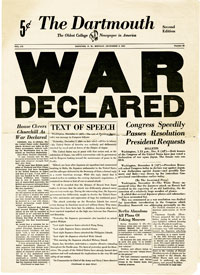 What is Reserve bank board member Heather Ridout saying? From The Australian this morning:
RESERVE Bank board member Heather Ridout says the Australian economy will need "active management" this year to cope with the slowing mining boom and high dollar, as the case for rate cuts was strengthened by a sharp fall in the rate of inflation.

Speaking ahead of the bank's first board meeting of the year on February 5, the former chief executive of the Australian Industry Group said the nation faced "persistent" economic challenges.

"We've been fairly fortunate so far, but there's a bit of active management required this year and we can't just sit back and wait for growth to be put in our lap," she told Dow Jones Newswires.

…Ms Ridout said the strength of the currency, which remains above $US1.05, was creating uneven pressures through the economy, which has until now been propelled by the resources sector.

"Growth has to be more evident in other parts of the economy and that's very tough with the dollar remaining so persistently high," she said.

Describing herself as being more optimistic on the world economy, Ms Ridout said conditions had clearly improved in the US and China and she pointed to firmer activity in Europe and signs of a modest pick-up in Japan.

Economic growth in China accelerated in the fourth quarter of last year, confirming a rebound for the world's second-largest economy after a slowdown in the past two years.

"You're seeing reasonably positive results out of China," Ms Ridout said.

"But the big challenge for us is to be able to achieve a diversified growth model and that's the big challenge for economic policy over the next 12 months."

Reserve Bank officials have canvassed their concerns that the tide of resource investment may start to recede before investment elsewhere in the economy has started to pick up.
Three points to make:
The RBA has a strong taboo against public commentary  on interest rates by its board members outside official speeches. They like to control the message, not discuss it.

Ridout is not especially a maverick. She has a track record of prim and proper team playing in her time the AiG (frustratingly so) and has a modus operandi of working for change from the inside. She is, however, more attuned to manufacturing than other board members.

The RBA has a first principle policy of 'doing no harm' to the economy. That is, don't do anything unless it is plainly obvious that it is required, lest you make things worse.
So what portent do we read into these bold public statements about "active management" and the problem of the high dollar, which fly in the face of all three? It means this, also from
The Australian
:
AUSTRALIA must fast-track new roads, railways, bridges and ports to secure prosperity as the mining boom fades, key members of the Reserve Bank have warned.

…In an interview with The Courier-Mail, central bank board members Heather Ridout and John Edwards said investing in key urban projects would unlock a new cycle of productivity to replace the commodity price boom and continue the 21-year run of growth.

Ms Ridout said short-term considerations had led to under-investment and were holding the nation back. She called on state and federal governments to go into deficit to fund the infrastructure.

"We have under-invested. Congested roads in cities are a major sign that we're not doing well enough," Ms Ridout said.

"We just keep putting short-term considerations before the real work of building a productive economy."

Dr Edwards…warned Australia faced challenges including a high dollar and an ageing population.

"The big investment boom in mining, which has helped the economy over the last six years, is close to a peak," Dr Edwards said.

Success from now on would "take substantial investment in factories, offices and mines, roads, bridges, ports, railways, broadband and, above all, in education and training."

Dr Edwards said the National Broadband Network was the most important piece of infrastructure on the table.

"Australia's future will increasingly depend on our success not only in exporting minerals and farm products, but also clever manufacturers and high-value services."

…Ms Ridout is calling on governments, state and federal, to go into deficit, if necessary, to fund the infrastructure or to find ways to harness the savings sitting in superannuation accounts.

"That capital will end up overseas if we don't create the opportunities here to invest in long term, high yielding projects," Ms Ridout said.

Better education was also "absolutely 101" to our future, she said.

"Every year the skill content of jobs is rising and if you haven't got those skills you're going to get marginalised in an economy like Australia's."

She warned securing the next 10 years of income growth would be more difficult than the last 10.

"How we make the transition to this more diversified growth model is a big big issue for Australia and just because we have had 21 years of growth doesn't mean it happens automatically. It doesn't."

Dr Edwards said he remained hopeful Australians could successfully transition from a commodities boom to a high skills boom. "It won't be easy, but it can be done. The last twenty five years have shown us that."
Crikey, there you have it. The RBA knows where in for it and that pro-cyclical surplus drives must end. The central bank has just spanked the backsides of both major political parties and thrown its credibility behind a new space for the body politic to debate counter-cyclical deficit spending. This is an economically sound approach that I've been arguing for for six months.
It is interesting that the Courier-Mail was chosen for the second article, suggesting rather strongly that the message was significantly for the Newman and other state Liberal governments hell-bent on surpluses.
But there's no shirking it, this is a violation of RBA protocol and, whether passive or not, a huge lift for the Gillard government.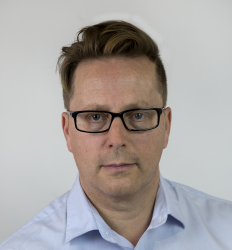 Latest posts by David Llewellyn-Smith
(see all)