At last we are seeing some effect from the considerable stimulus thrown at housing in the past year. New home sales had a strong bounce in December from suppressed levels, up 6.2%: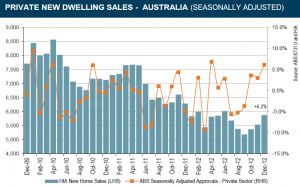 Moreover, the internals are good for employment and growth, with detached houses participating for the first time:
In the month of December 2012 detached house sales increased by 7.1 per cent in New South Wales, 6.0 per cent in Victoria, 3.8 per cent in Queensland, and 12.2 per cent in Western Australia. Sales eased by 1.8 per cent in South Australia, but that followed three consecutive rises. Over the December 2012 quarter detached house sales increased in New South Wales (+14.4 per cent), South Australia (+9.3 per cent), and Western Australia (+2.5 per cent). Sales fell over the December quarter last year in Victoria (- 8.4 per cent) and Queensland (-5.5 per cent).
The state-based shift of FHOG incentives from existing to new homes does not appear to be the driver here. NSW is going better but QLD is lagging. Victoria also lifted FHOG incentives for new homes mid last year yet it's bounced as well.
Looks like the main driver is interest rates and perhaps developer discounting.
Rate cuts are off for the time being. But let's not get too excited just yet, there is much more work to do: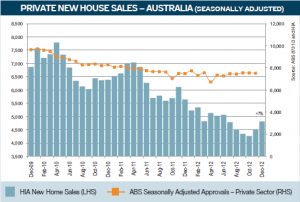 2012-12 NHSS National Media Release.pdf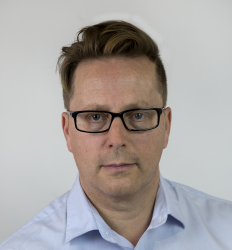 Latest posts by David Llewellyn-Smith
(see all)