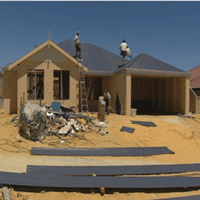 New home sales and dwelling approvals data released this week has been hailed by some commentators as signs that Australian housing construction has finally turned the corner after experiencing recessionary type conditions over the past few years.
While the uptick in both sales and approvals over the past few months is welcome news, it is far too early in my view to proclaim that a housing recovery is underway.
First, on a rolling annual basis, the total number of dwelling approvals remains depressed, tracking some -4% below the 30-year average despite Australia's population having risen by over 45% over this period (see below chart).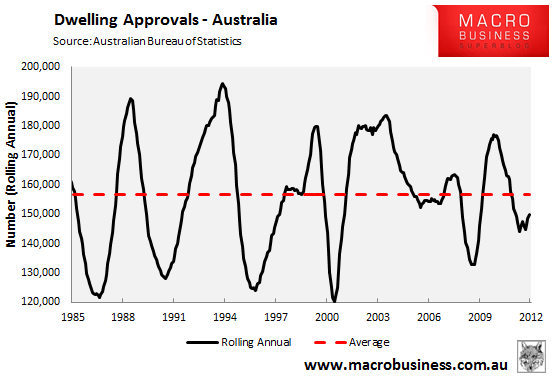 More worryingly, despite this month's uptick, rolling annual new home sales hit fresh all-time (16-year) lows in November, with the detached house market hit especially hard (see below chart).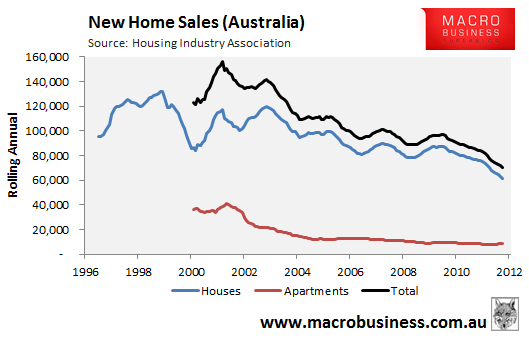 When detached house approvals are compared against detached new house sales, there appears to be a supply glut building on Australia's outer suburban housing estates, with new house sales falling at a much faster rate than approvals (see below chart).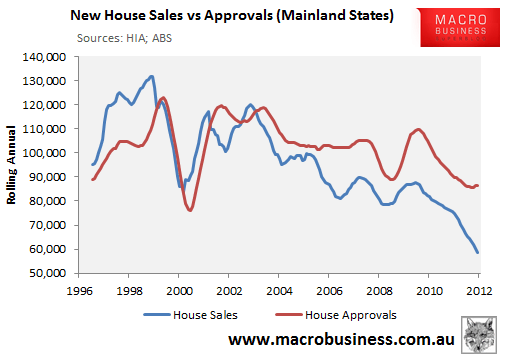 Until there is a sustained pick-up in new home sales and approvals, it is premature to suggest that a housing construction recovery is underway.