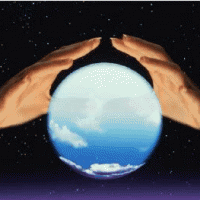 On 7 January, Today Tonight provided a surprisingly good report on the outlook for the Australian housing market in 2013. The video, which is provided below, provides a good summary of the year end RP Data-Rismark house price results and contains interviews with Professor Steve Keen, RP Data's Cameron Kusher, APM's Andrew Wilson, and John McGrath.

An interesting aspect of the segment is the generally subdued outlook for property in 2013. Some key quotes from the video include:
Steve Keen (Associate Professor UWS):
"We've reached the ceiling and households are now bouncing along at a level of debt that is five times the amount of debt they were carrying back in 1990″…
Keen's advice is to "hold off." He says "The longer you wait, the more of a deposit you are going to be able to put together, and the more prices will come down in the falling market. The best thing you can do is wait."
Cameron Kusher (RP Data):
RP Data senior research analyst Cameron Kusher has crunched the numbers, and says the days of watching the price of your home increase year in, year out, are over.
"We've never seen these situations before, and you'd really have to go back to the early 1990s to see similar housing market conditions to what we've seen over the last few years, when we had our last recession," Kusher said.
"I don't think property values are going to grow as quickly over the next ten to fifteen years as they have over the past ten to fifteen years."
"People have got time to sit on their hands and potentially get those properties cheaper in six to twelve months' time if they waited it out."
Andrew Wilson (APM):
Senior economist at Australian Property Monitors, Andrew Wilson, is also forecasting a slow recovery this year.
"If the economy improves, I think it will be a good time to buy early on in 2013. But generally, depending on what section of the market you are interested in, a lot will depend on where the economy goes".
John McGrath (McGrath Estate Agents):
McGrath Estate Agents CEO John McGrath says "Sydney is somewhat the New York of Australia. It seems to be the strongest market, and in times of recover (as we're in right now) it tends to out-perform the rest of Australia."
According to McGrath we're at the tail end of the toughest economic period we've seen for 100 years. He believes 2013 will be a stronger market with mild price growth across the country.
"Real estate should always be seen as a long-term investment, at least with a three to five year window, and right now we're moving into a strong three to five year growth period. So from that perspective I think investing in real estate is really good timing," McGrath said…
If you are looking to sell, you might want to hold your property. But if you have to sell, you will get a better result than you would have last year.
The Australian Financial Review (AFR) also provided its outlook for Australian property in 2013, interviewing Mirvac's chief executive of development, Brett Draffen, and Macquarie Capital's real estate strategist, Rod Cornish:
In a nutshell, Mirvac's Brett Draffen notes that the interest rate cuts since November 2011 have so far not had any meaningful impact on new home sales, with low consumer confidence continuing to drag on activity. That said, Draffen is more confident that the benefits of the interest rate cuts will begin to flow through to sales activity in 2013.
Macquarie Capital's Rod Cornish notes that the rate of interest rate cuts since November 2011 has been fairly slow compared to previous easing cycles and that, given the inherent lag in monetary policy, these cuts should begin to flow-through to affordability in 2013. With a few more interest rate cuts, Sydney's and Perth's housing affordability would be back to 2001 levels, which would be consistent with capital growth of around 4% to 6%.  Melbourne, by contrast, has poorer affordability and should experience lower capital growth.
Both Draffen and Cornish also believe that the lead-up to the federal election will drag on the housing market, with confidence likely to improve once the result is in.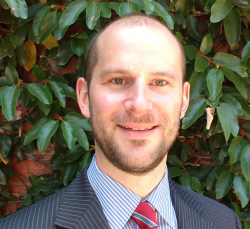 Latest posts by Unconventional Economist
(see all)