Residex CEO, John Edwards, on Monday gave an interesting video interview on Switzer where he discussed the outlook for the Australian housing market in 2013.
In a nutshell, Edwards does not believe that the overall housing market will rebound next year (rather it will mirror 2012's performance) because housing affordability remains stretched and consumer confidence is low, despite the ongoing incremental reductions in official interest rates by the RBA, which Edwards believes will bottom-out at 2%.
Rather than lowering rates incrementally by 0.25% at a time, Edwards instead calls on the RBA to make one or two large cuts, which he believes will be more successful in restoring consumer confidence. He also believes the government should abandon its pledge to return the budget to surplus.
Despite his pessimistic view on housing overall, Edwards is currently looking to purchase an investment property and believes that good returns can be made provided one buys 'astutely' (Edwards provides a plug for Residex's investor services at this point).
Interestingly, Edwards also notes that the last 15 year's returns were an anomaly and that the long-term return for housing in Australia is around 1-1.5% above inflation.
Twitter: Leith van Onselen. Leith is the Chief Economist of Macro Investor, Australia's independent investment newsletter covering trades, stocks, property and yield. Click for a free 21 day trial.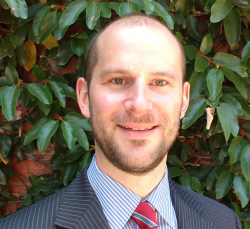 Latest posts by Unconventional Economist
(see all)